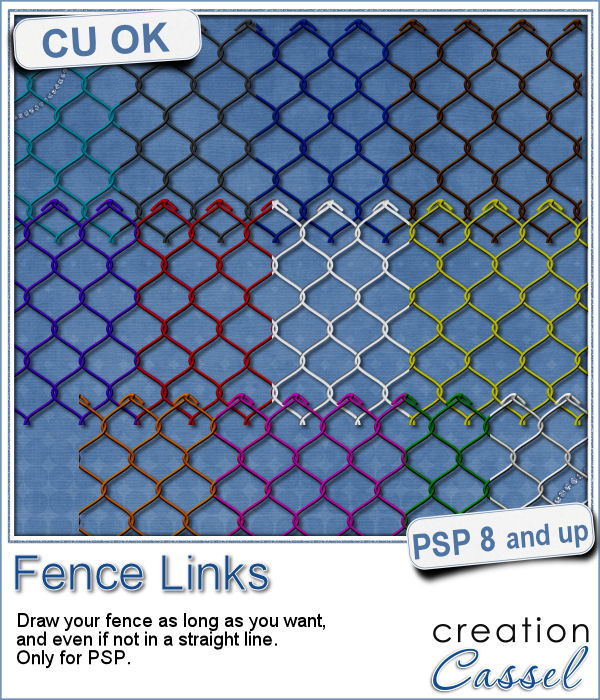 What could you do with a custom fence made of interlocking links in the color of your choice and the length of your choice?
But the biggest question is where to find such a perfect fence? You can now create it yourself with this set of picture tubes. Draw the fence straight or curvy with your cursor and the links will magically attach together.
You get a set of 12 color fence links. You can make your fence in one single color, or you can attach several colors together.
Get these fence links in the store: Fence Links.
What would you do with a chain link fence? Any idea for a project? A theme to use it? Tell me in the comments below and i'll pick a winner next week to be announced in the newsletter. Not a subscriber yet? Not a problem. You can register here and it is free (and you only get one email per week).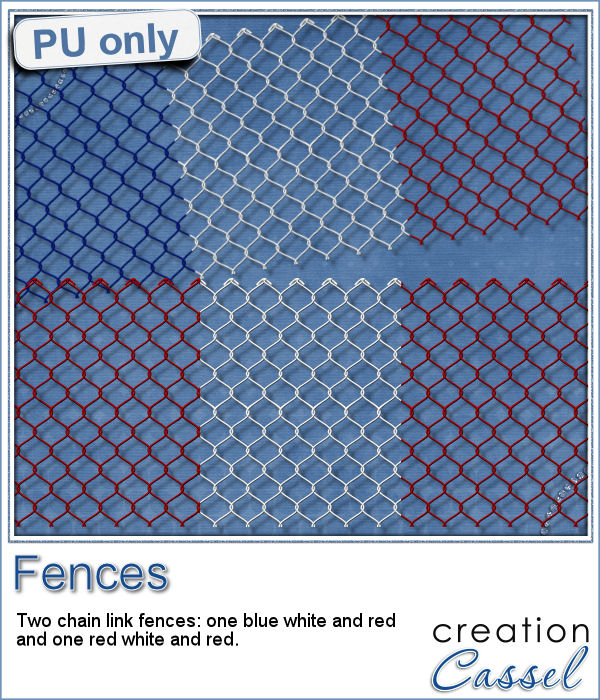 As a sampler this week, I created 2 fences for you to use. One is blue white and red (perfect for our American friends celebrating the 4th of July, or our French friends for the 14th of July),  and one red and white for my Canadian friends, celebrating on July 1st.
Both fences are a bit over 3000 pixels in length. You can resize them if needed.
You need to be logged in to download this sample. You can either login, or register on the top of this page.