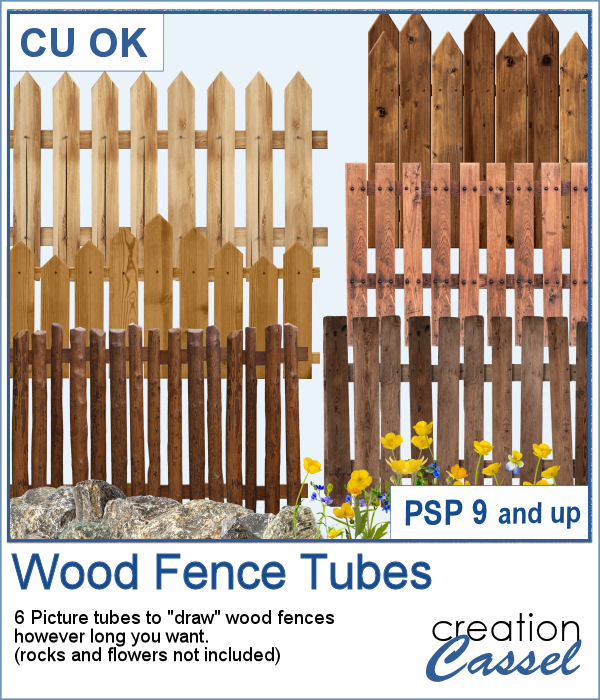 You can add one of our 6 types of wood fence, in just about any size but also, in any length. You can draw those fences on a perfectly straight line or follow a slight hill.
Add some paint on the fences, surround them with grass, flowers, vines, or place additional elements in front, behind or on them. Make the fence a main feature of your project or just a decorative element.
Get these tubes in the store: Wood Fence
In order to win this script, add a comment on this Facebook post telling us what would paint or glue on it (remember, add a comment, not just a Like!) The winner will be announced in the newsletter, next week. Not a subscriber yet? Not a problem. You can register here and it is free (and you only get one email per week).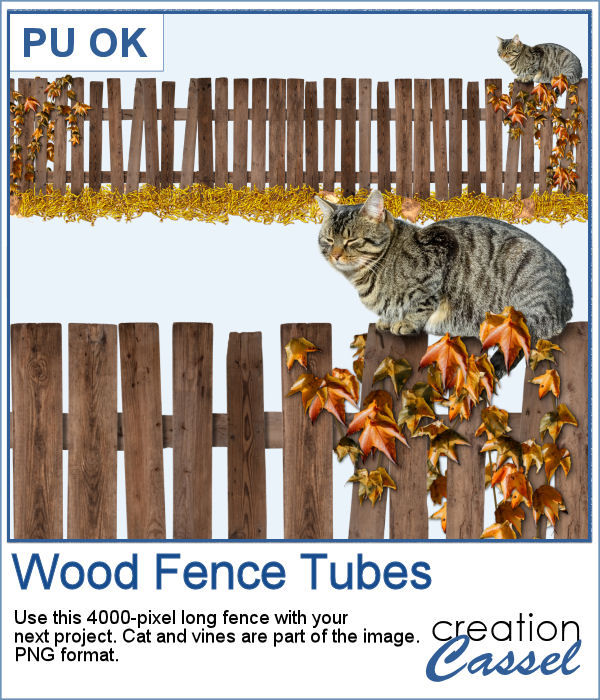 As a sampler, I created one long fence (4000 pixels) and added some vines and a lovely cat. It is in PNG format so you can use it with any program.
You need to be logged in to download this sample. You can either login, or register on the top of this page.