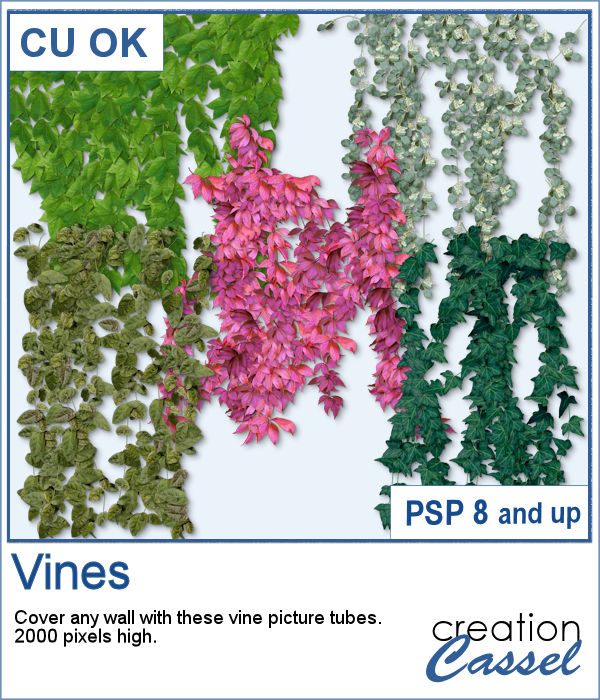 How about some climbing vines in the background for your next spring or summer project? These picture tubes will partially cover a wall of your choice, with vines. You can change the step to make it bushier if you prefer.
You also get some individual leaves so you can draw your own vines, around windows or other elements. They match the larger vines in size, colors and textures.
Get them in the store: Vines 1
In order to win this script, add a comment on this Facebook post telling us how you could use a vine in a project (remember, add a comment, not just a Like!) The winner will be announced in the newsletter, next week. Not a subscriber yet? Not a problem. You can register here and it is free (and you only get one email per week).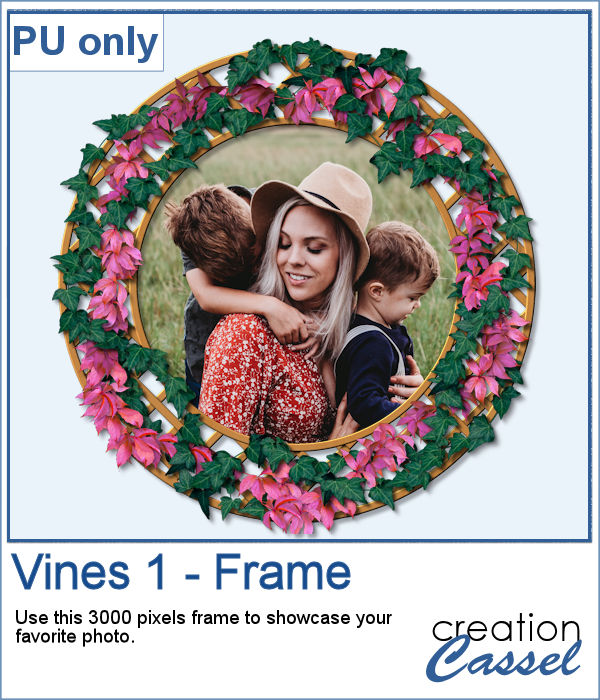 For a sampler, I created a lattice frame where I added two vines. I created a path with the Pen tool, where I wanted the vines to go and ran the VectorTube script to place all the leaves perfectly on the path. I repeated the process with a green vine and the pink one.
You need to be logged in to download this sample. You can either login, or register on the top of this page.