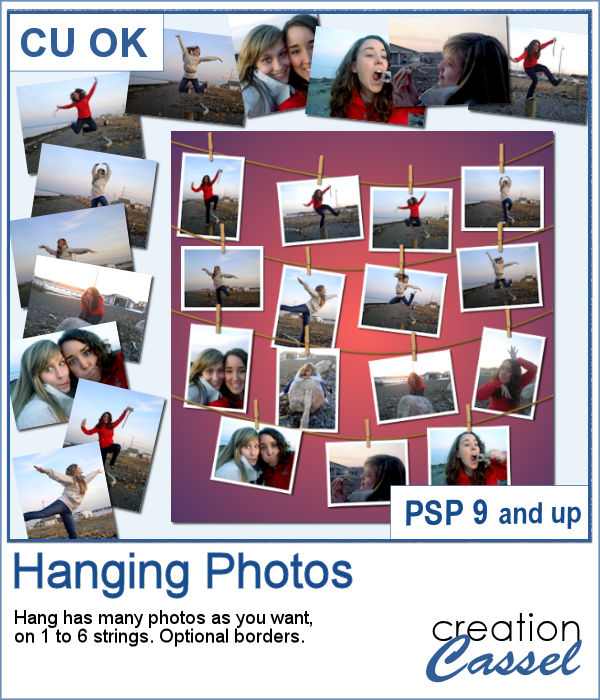 You might have a lot of photos to display and you want them showcased in a different way. How about hanging them all on a line?
This is exactly what the script will do. It will complete all the tedious tasks like calculating the size of each photo based on their numbers, dividing them by the number of lines you want, adding a custom border (if you want), copying, pasting, rotating, moving, and then, attach with a clothespin, and finally, shadow everything. That is a lot of steps done for you!
Get this script: Hanging Photos
In order to win this script, add a comment on this Facebook post telling us if you ever displayed photos on a clothesline (remember, add a comment, not just a Like!) The winner will be announced in the newsletter, next week. Not a subscriber yet? Not a problem. You can register here and it is free (and you only get one email per week).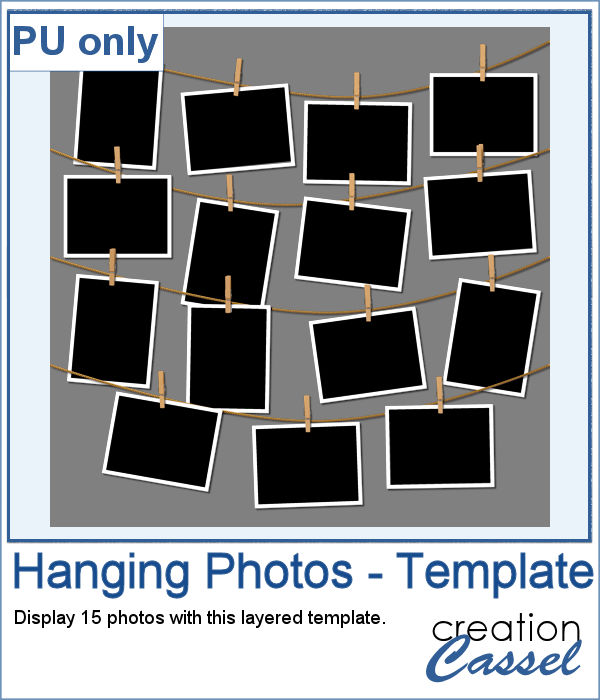 As a sampler (since you likely don't care about MY photos), I converted one page with 15 photos into a layered template. Although you cannot move the photos like you would be able to with the actual script, you can still adjust what photo you want to display on each group.
You need to be logged in to download this sample. You can either login, or register on the top of this page.