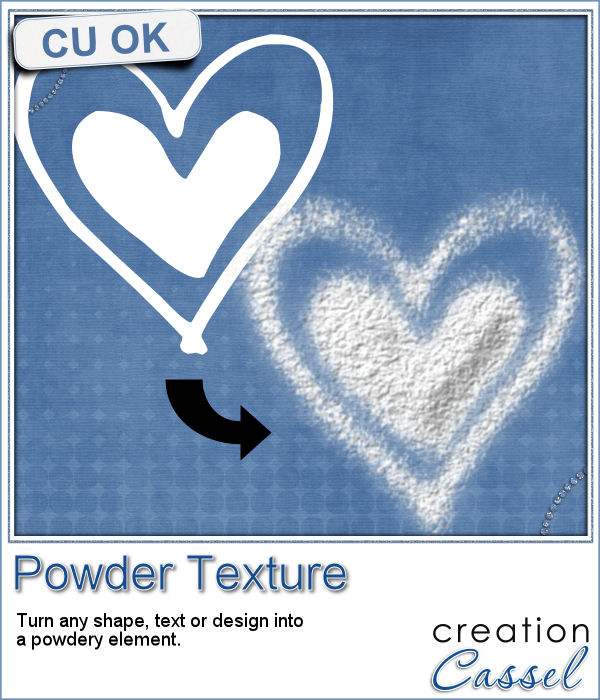 This script will be fun for anyone who has a cooking theme project: now you can write and draw with flour. Well, not real flour but you can turn your design into flower looking elements.
If you are using different colors, it could become spices: yellow for turmeric, red for paprika, grey for black pepper, etc.
Write a name, draw a shape, have fun with any design. Make it uneven with the Brush variance for an even more realistic look.
You can have flour (or baby powder) on your scrapbook pages, without making a mess!
Get this script today in the store: Powder Texture
For a chance to win this script, tell me what element you would most likely create with it (flour, baby powder, spice, paint, etc.) in the comments below. Not a subscriber yet? Not a problem. You can register here and it is free (and you only get one email per week).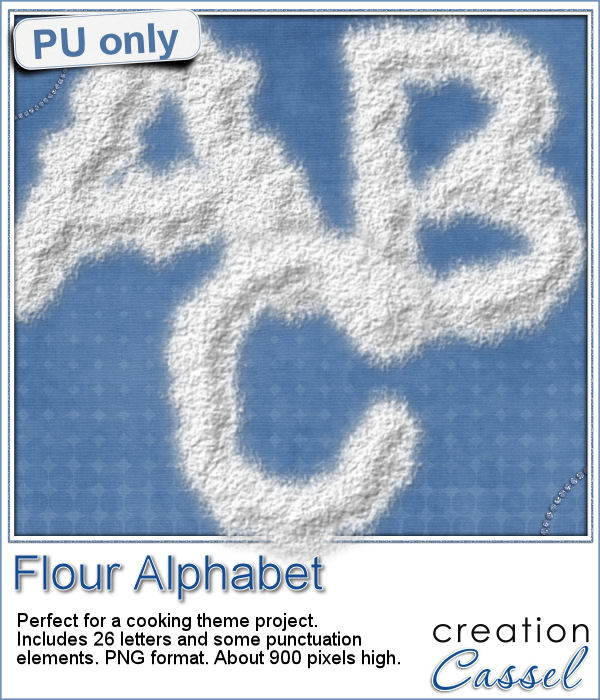 As a sampler, this week, I created a complete alphabet for you. It includes all the 26 letters, and some punctuation elements.
Each letter is about 900 pixels high so you have ample opportunity to resize them to suit your project.
Will you use them as flour or baby powder?
You need to be logged in to download this sample. You can either login, or register on the top of this page.

News from the Campus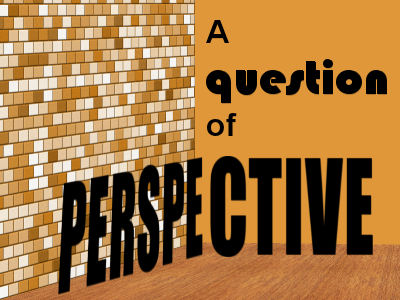 Are you joining us this Sunday for our monthly live online class?
We'll have a different perspective on angles... and Paintshop Pro.
It is free and you can register today.