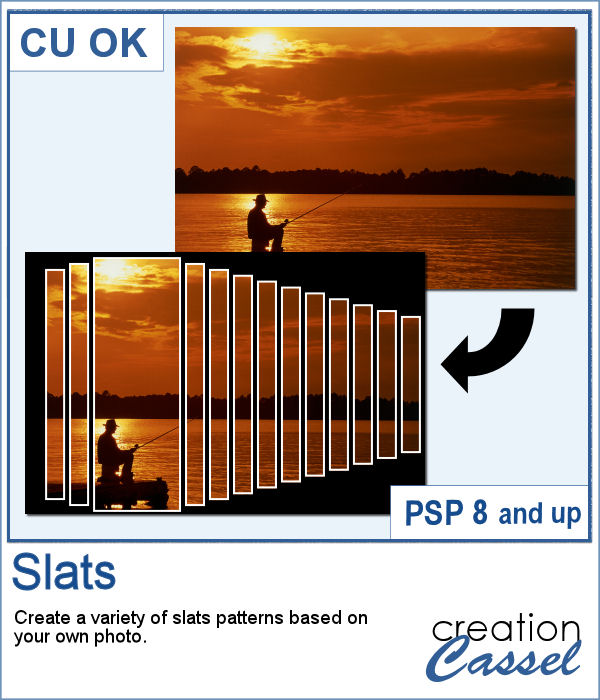 Using slats on a photo is a unique way to showcase it, but it can be tedious to create manually. Furthermore, if you want to showcase a particular area of the photo without cutting it off, you can no longer use a ready-made template as it might not suit your specific image or size or preference.
This script will create slats but you will start by setting the "untouched" area and the slats will be added left/right or up/down that main selection. And you get more options for the creation of those slats. Finally, the script will also add a set of frames that you can keep or not, or customize with a different color, with additional effects, etc.
Get this in the store: Slats.
In order to win this script, add a comment on this Facebook post telling us whether you have ever used slats before (remember, add a comment, not just a Like!) The winner will be announced in the newsletter, next week. Not a subscriber yet? Not a problem. You can register here and it is free (and you only get one email per week).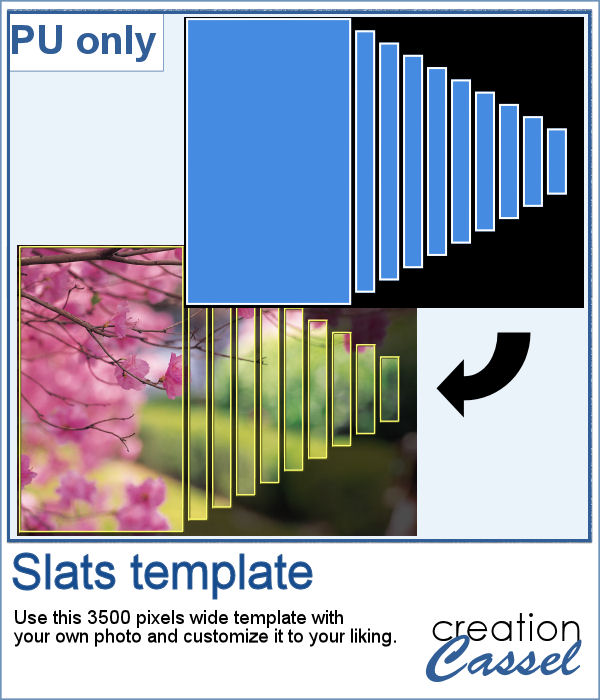 For a sampler, I created this template for you. It will help you showcase an element that would be off center. You can mirror it too, if your element is on the right.
You can change the color of the frame, add a bevel or other textures. You can add shadowing if needed.
For the background, you can simply use a solid color from your image or a pattern that matches. Or you can duplicate your photo and move that duplicate to the "background" layer and play with the opacity, the color, etc. for another unique display.
You need to be logged in to download this sample. You can either login, or register on the top of this page.