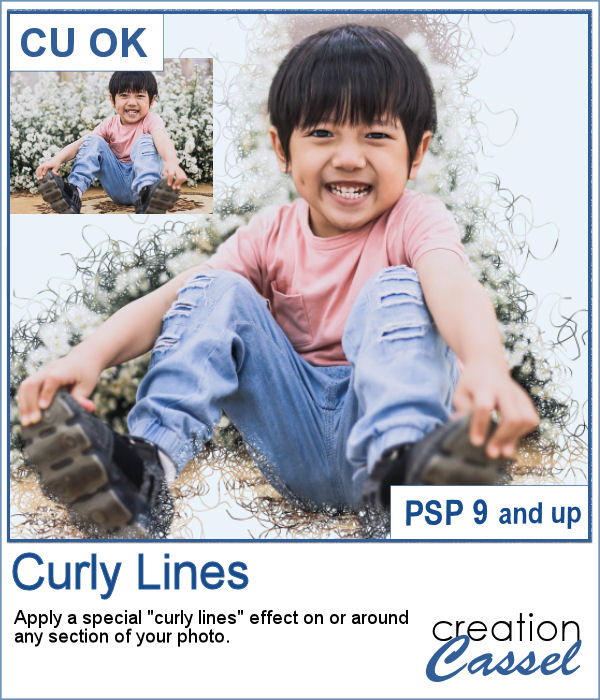 With this script, you will get some custom masks to showcase sections of your photo. You can either keep a section intact or convert that section to a series of curly lines.
You can create that mask in any shape or size you want and the script will make the mask for you. Every run of the script, even with the same area, will yield a different result.
Get it in the store: Curly Lines
In order to win this script, add a comment on this Facebook post telling us if you have ever used a similar type of mask to showcase a photo (remember, add a comment, not just a Like!) The winner will be announced in the newsletter, next week. Not a subscriber yet? Not a problem. You can register here and it is free (and you only get one email per week).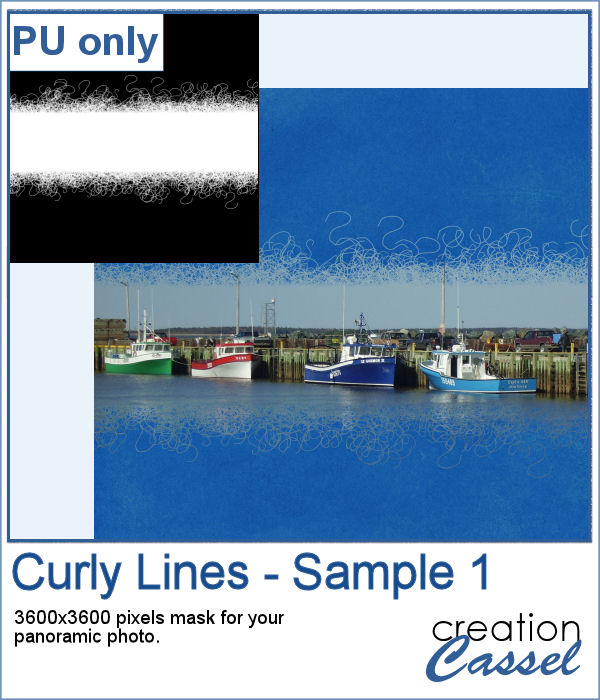 As a sample, I ran the script on a black image, and selected the central area to create the mask. The result is a simple jpg mask that you can use to showcase a panoramic photo, or simply focus on a horizontal section of a non-panoramic photo.
You need to be logged in to download this sample. You can either login, or register on the top of this page.