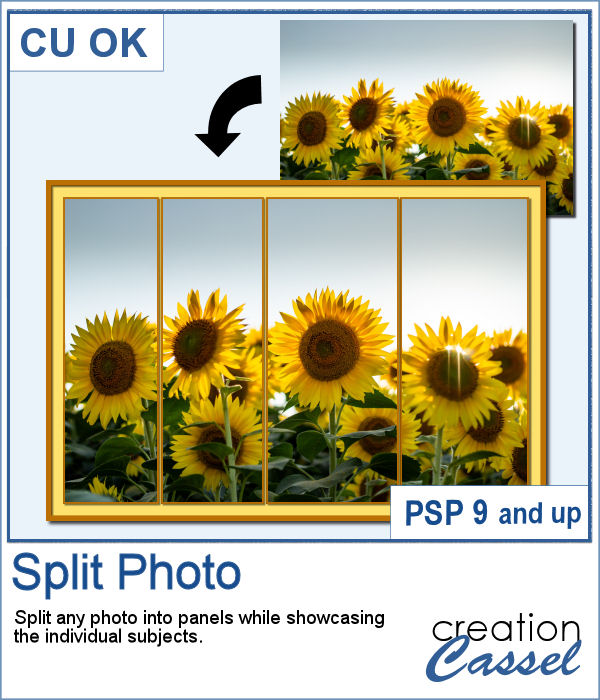 Various templates exist to create diptychs and triptychs but using something standard might just not suit your photo as you might end up with a face cut in the middle or some other subjects not being really well showcased. This script will allow you to select the subjects to showcase and it will do all the calculations to split the photo between those areas you will determine.
After that, you can choose the thickness and the color of the borders. In the end, everything will be left unmerged so you can tweak the result even further.
Get it in the store: Split Photo
In order to win this script, add a comment on this Facebook post telling us whether you have ever used a multi-panel arrangement for your photo (remember, add a comment, not just a Like!) The winner will be announced in the newsletter, next week. Not a subscriber yet? Not a problem. You can register here and it is free (and you only get one email per week).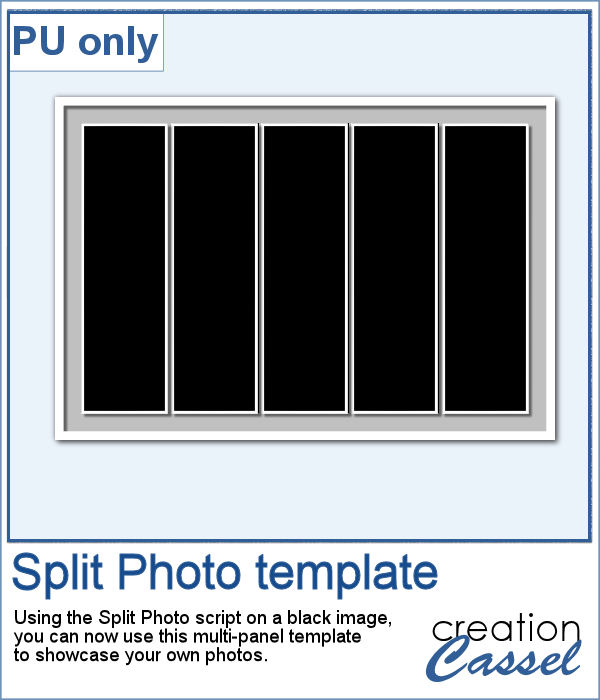 As a sample, I created a split photo starting with a simple black image, which turns into a template that you can use with your own photo. You can change the color of the borders and the background if you want too.
You need to be logged in to download this sample. You can either login, or register on the top of this page.