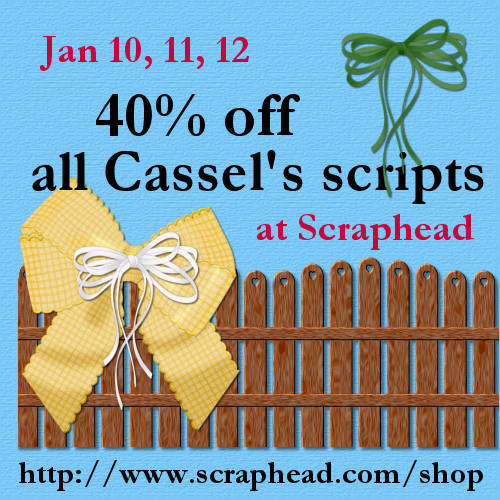 I have a 40% off sale at Scraphead. No code to enter. Just shop, save and enjoy. There are 65 different scripts to choose from.
Did you ever wonder what could be done with those scripts?
Did you ever wonder how good my scripts were?
Do you have some of my scripts and wanted more?
This is the time to shop then!