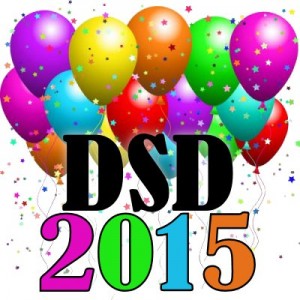 DSD is on the first Saturday of November, and it has been the case since 2007. For the occasion, I got several activities going on, for you. Let's have a look at them.
1- Storewide sale
Everything in the store will be discounted by 25%, for Saturday and Sunday. Did you ever fill a wishlist in the store? Now it is time to stock up and get those products you want to get to complete your projects faster or create new kits for your store.
2- FREE tutorials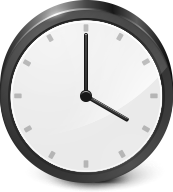 In the Campus, there is a dedicated page where you will see 12 unique tutorials rotate, one by one, each hour. For 48 hours, you will have the possibility to view video tutorials that are normally reserved for enrolled students. The list of the 12 tutorials is this:
Brick wall texture
License plate
Ghost text
Paper clip (2) (not the ordinary ones)
Reflection
Wired Ribbon
Gold Element
Coffee stain
Folded Edge
Accordion
Separator tab
Flair button
Which ones will you catch? Come back often.
3- Show off contest (with prizes to win)
In order to promote digital scrapbooking using Paintshop Pro, there is a show off contest in the Campus. There are prizes to win too:
One copy of Paintshop Pro X8 Ultimate (value: $99.99)
Two Master Classes of your choice (value: $39.98)
The new 12 Cards for Christmas (value: $9.99)
And what do you have to do? Simple: show off a scrapbook project you made using Paintshop Pro. But, there is a little twist to this: you have to use ANY ONE OF THE FOLLOWING:
a technique you learned in the Campus
a free element you picked from this blog (there are lots of those)
or a product you purchased from the store (or one of mine in the Discovery Center)
Once you have something to show off, you can post it in the Campus forum, while browsing through the other members' submissions. The winner will be picked AT RANDOM, NEXT WEEK, on November 14th (next Saturday). This will give you a chance to pick some freebies from this blog, or view new tutorials in the Campus, or grab a new product in the store, and complete up to THREE projects to enter.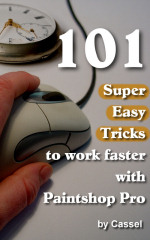 4- 101 super easy tricks to work faster with Paintshop Pro
On Amazon.com, there is a countdown deal for this Kindle ebook that offers 101 tips. Since it is a countdown deal, it is now $0.99 but tomorrow, it will be up to $1.99 and then, Monday night, it will be back to its regular price of $2.99. Don't delay.
You don't have a Kindle? No problem. You can download the free app to view any Kindle book on your computer (how cool is that?). Although the deal is only available on amazon.com (in the U.S.), since it is a digital download, you are still able to get it: there is no added shipping fees!
That is 101 tips that where shared through years of newsletter, but they are all in one handy document, just for your convenience.
I would greatly appreciate a review of this book, when you have a chance. I am sure you will learn SOMEthing from it.
So what will you be doing this weekend??