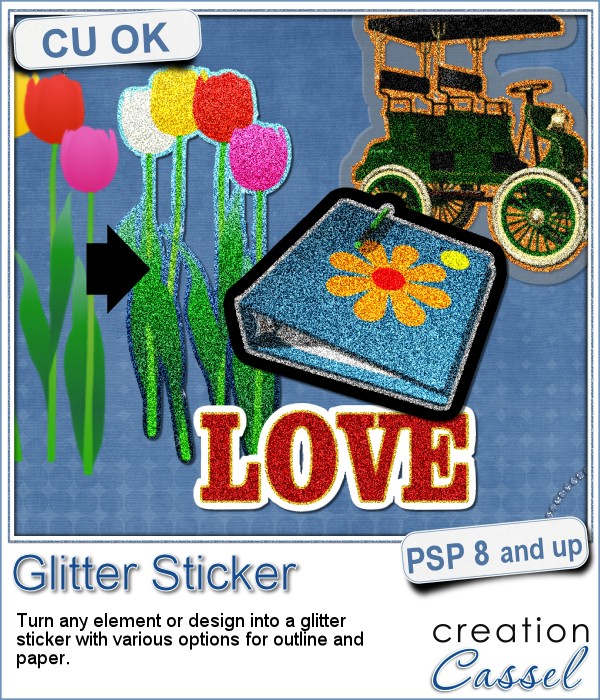 Stickers are fun, versatile and can be used in many projects. You can now create your own starting with any element, shape or text, and add some pizzazz by converting an ordinary shape or image, into a glittered one, with a glitter outline and paper.
You can use one of the default gold, silver or bronze outline, or choose your own color. Choose a gradient for a really cool effect. Or you can choose to have no outline.
Then, you can have a white paper, a black paper, a translucent plastic, or any other color or pattern as a paper. This could be a great opportunity to use a solid or patterned paper from a kit you like to customize it and make your sticker really part of the project.
Add those stickers to scrapbook pages, to business pages, to cards, to planners, and more.
Get this script in the store: Glitter Sticker.
For a chance to win this script, tell me what kind of outline you would likely use the most: gold, silver, bronze, or something else? I'll announce a winner in next week's newsletter. Not a subscriber yet? Not a problem. You can register here and it is free (and you only get one email per week).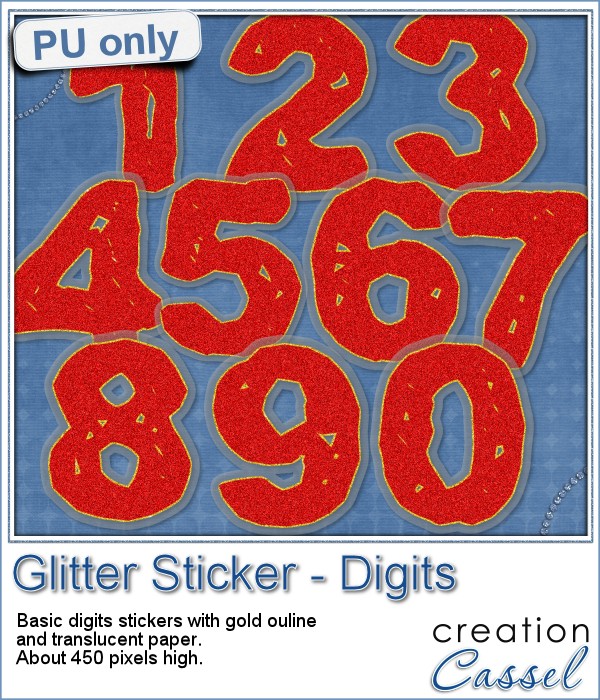 For this week's sampler, I created a set of digits with gold outline and plastic translucent backing. Each digit is about 450 pixels in height so you can resize it as needed.
Since these digits are in png format, you can use them in most graphic programs.
A full alpha will be available in the newsletter, on Sunday.
This would be perfect to add a date, and with the alpha, you could write glittery titles.
You need to be logged in to download this sample. You can either login, or register on the top of this page.

News from the Campus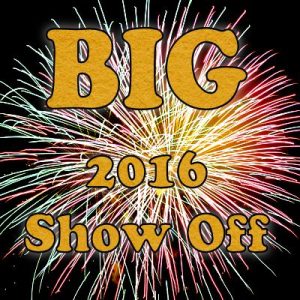 Did you enter the draw for our BIG 2016 Show Off?
You still have a few hours to do so, and enter our draw for over $900 in prizes.
What are you waiting for?
Enter ANY project you created using something from the Campus, from the store or from this blog (even the digits you just downloaded above).
Check out the forum to post YOUR project, and look at others that were already posted. You have until Saturday night to enter. You can have as many as 5 entries. Use them all!