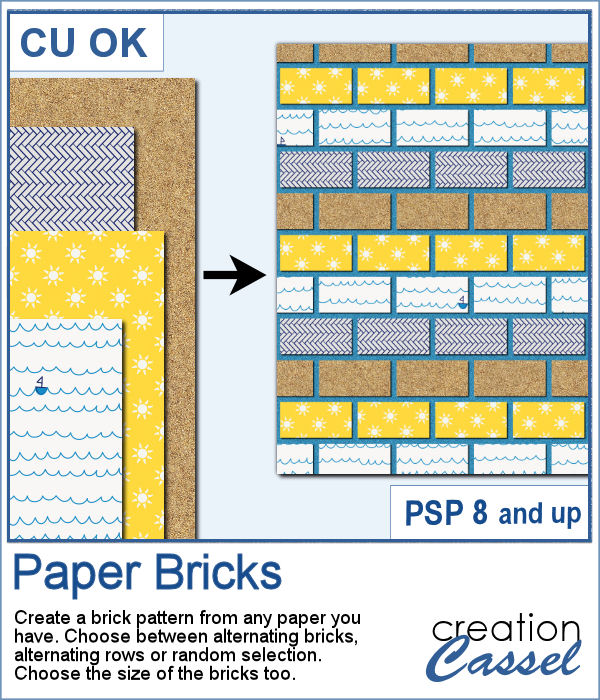 If you want to combine a set of papers into a new design, you can create this brick wall pattern. But doing it manually, is absolutely tedious and difficult. Which is a good thing there is a script for that.
With this script, you can use as many papers as you want, whether they are solid, textured or patterned. And since each brick is created from a different area of the papers every time, you will always get a different result, with every run of the script.
Get it in the store: Paper Bricks
In order to win this script, add a comment on this Facebook post telling us how you would customize a brick wall (remember, add a comment, not just a Like!) The winner will be announced in the newsletter, next week. Not a subscriber yet? Not a problem. You can register here and it is free (and you only get one email per week).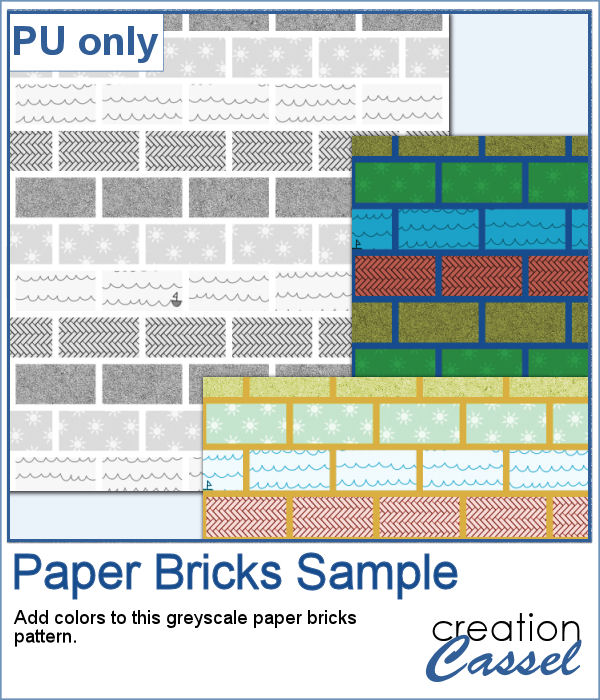 For a sampler, I am offering you a greyscale version of the pattern in the preview. There is no background so you can use any color or paper for it. To colorize the bricks, you can either use the Colorize command over the whole image, or over a selection of some bricks or rows. But if you want to be fancier, you can duplicate this layer, lock the transparency and paint over some bricks, and then change the Blend mode.
You need to be logged in to download this sample. You can either login, or register on the top of this page.