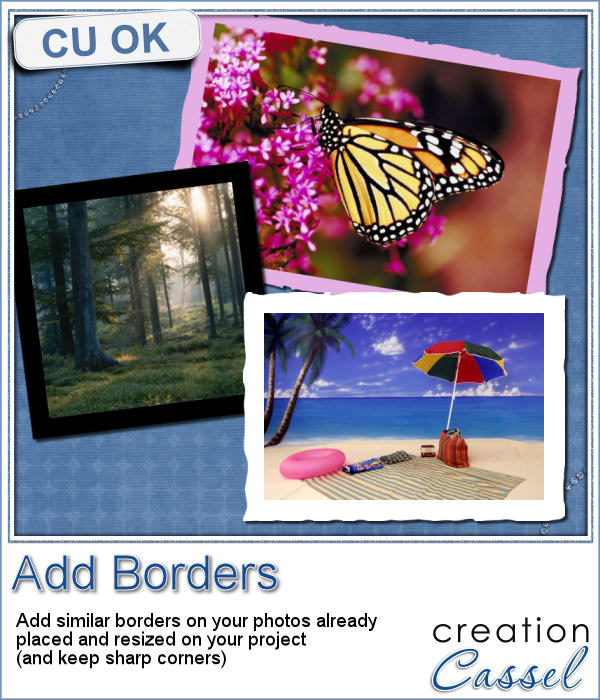 Sometimes, you might want to add identical borders to the photos on your layout, but since you want the photos to be of different sizes. How do you do that? Adding the borders before placing the photos on the montage is not the solution since you will resize the photos, and therefore, the border will also be resized.
Do you think you can select the photo and expand the selection? Unfortunately, that will create rounded corners. If that is what you want, go for it. But if you intend to have square corners on your photos, you need this script.
You can choose any color for the border, any size (up to 100 pixels) and you can also have the edges straight or irregular.
Grab this script in the store: Add Borders.
When you add a border on a photo, what would likely be the color? Tell me in the comments below for a chance to win this script. I'll pick a winner next week to be announced in the newsletter. Not a subscriber yet? Not a problem. You can register here and it is free (and you only get one email per week).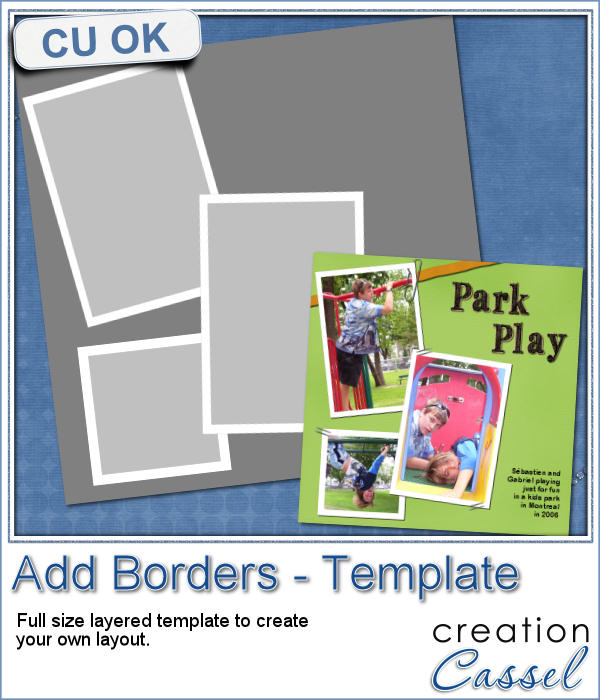 As a way to show you how this script can create identical borders even on photos of different sizes, I created this layered template for you. I had to tweak the end result since the script would merge the edge to the photo.
This is a full size layered template in PSD format.
You need to be logged in to download this sample. You can either login, or register on the top of this page.

And here is the simple layout i made using this template: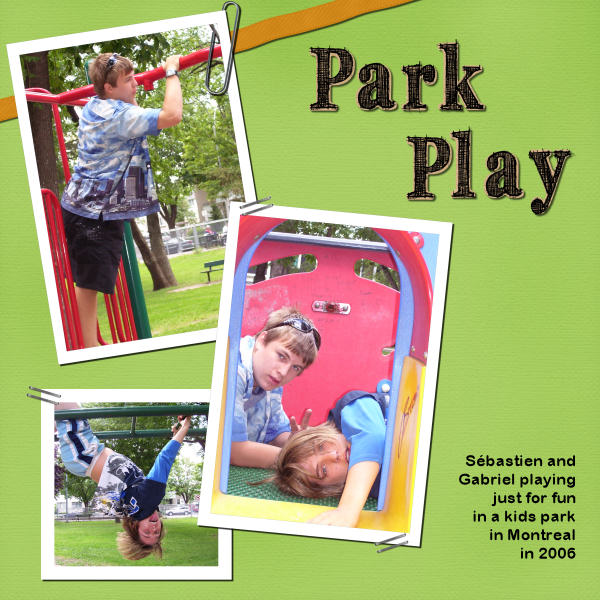 What will you make?
News from the Campus
.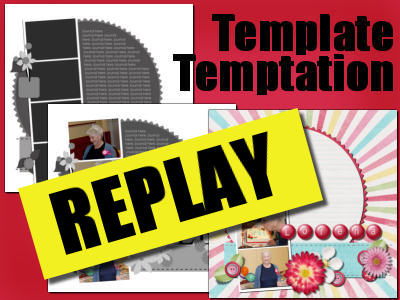 Did you attend the live presentation last week but felt you needed to see it again?
Did you try to attend but came in late?
Did you want to attend but had other things preventing you from joining?
Well, you are in luck. This live presentation will be repeated. Not a recording! It will be another LIVE presentation.
It will be showing the same techniques, but using a different template, different photos, and a different kit.
Join us again. REGISTER NOW.