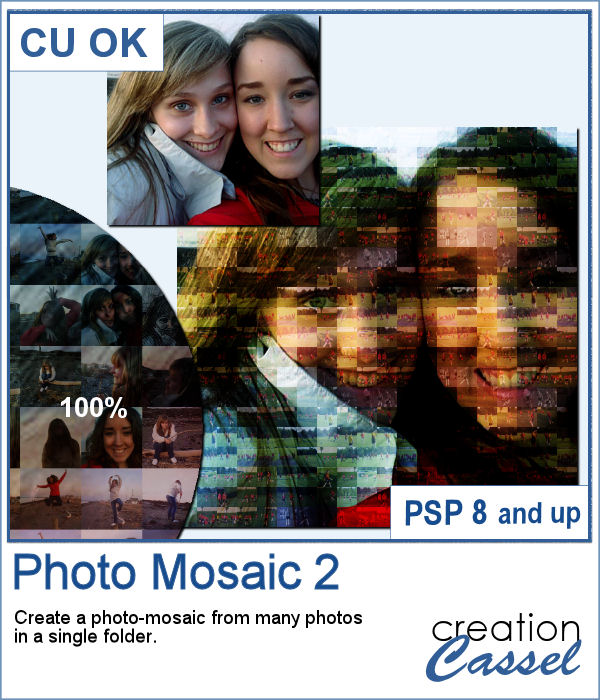 With this script, you can take dozens or hundreds of photos and create a single image mosaic. You choose the "target" image to become a mosaic, and the folder where all the images are saved and the script will take all those images and create that mosaic. You can choose as many images as you want.
In the end, the layers are left unmerged so you can adjust the blend mode, or the opacity if needed to get the images to show up best.
Get it in the store: Photo-Mosaic 2
In order to win this script, add a comment on this Facebook post telling us whether you ever tried to make a photo-mosaic (remember, add a comment, not just a Like!) The winner will be announced in the newsletter, next week. Not a subscriber yet? Not a problem. You can register here and it is free (and you only get one email per week).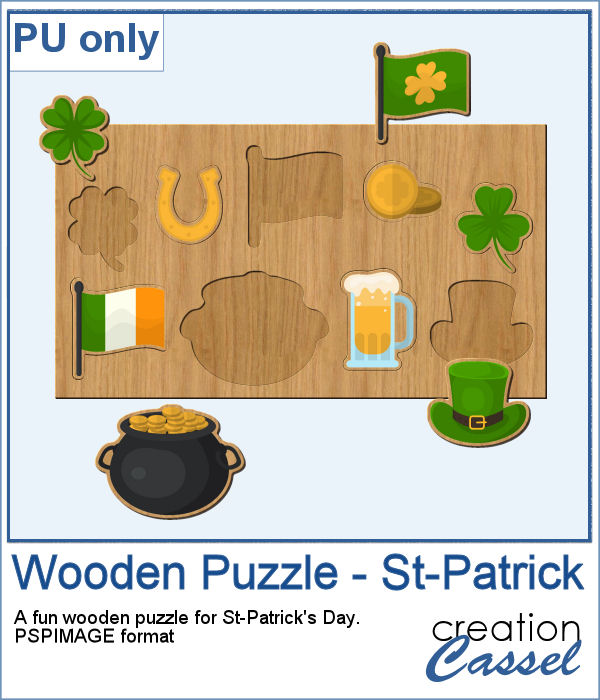 Since it is just a couple of days to St-Patrick's Day, I created a fun wooden puzzle with some St-Pat elements. The puzzle is left in unmerged layers so you can use the pieces separately if you want, and they are also grouped so you can copy and paste the whole puzzle onto another project of yours.
You need to be logged in to download this sample. You can either login, or register on the top of this page.