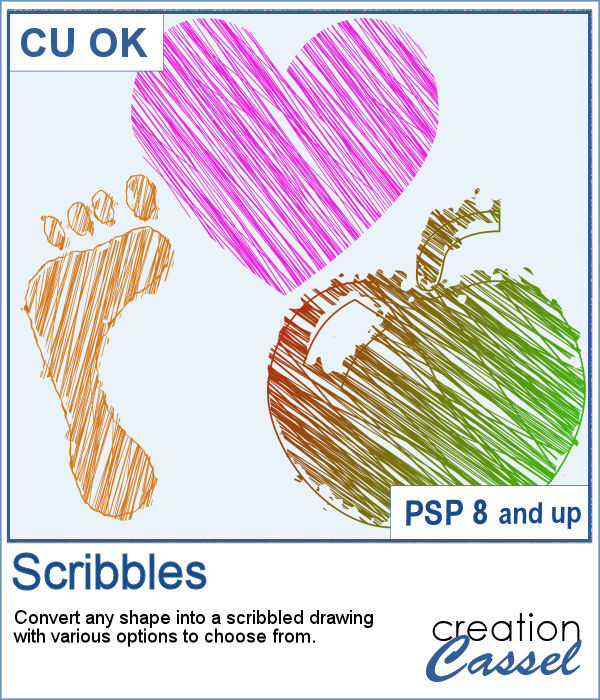 Whether it is for a kid project, a school-related project or just for the fun of it, you can now create scribbled drawings out of any shape or letter, whether you drew it with a brush, a preset shape or the text tool.
There are many options you can choose from to make this element unique and customized to your vision of the final project. With the single script, you can create many different effects, and why not add several layers of scribbles?
You can create text, numbers, regular shapes, or irregular ones.
Get this script in the store: Scribbles
In order to win this script, add a comment on this Facebook post telling us what you would like to turn into a scribble (remember, add a comment, not just a Like!) The winner will be announced in the newsletter, next week. Not a subscriber yet? Not a problem. You can register here and it is free (and you only get one email per week).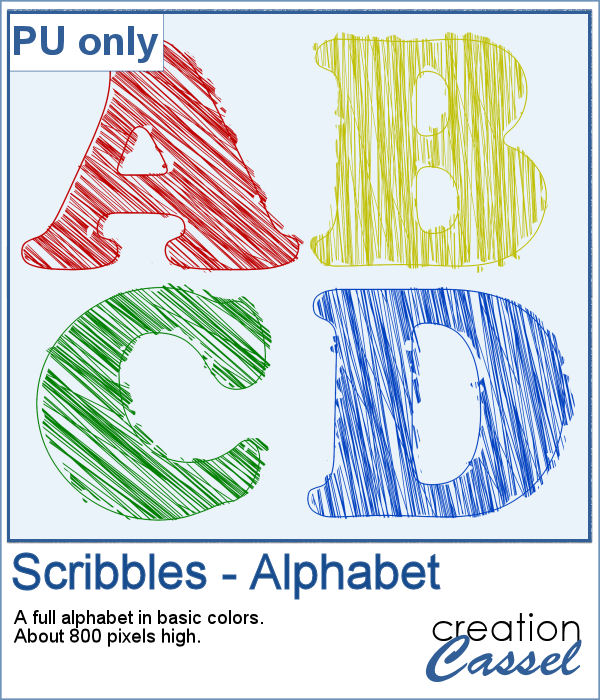 As school is either starting or going to start soon, I created a full alphabet using this script. I picked four basic colors for a really bright effect. Remember that if you want those to be considered scribbles, you should not add shadows. However, if you want to pretend the lines are strings or wires, then you can add some. Don't go crazy with the shadows though; you don't want your element to feel like they are floating.
You need to be logged in to download this sample. You can either login, or register on the top of this page.