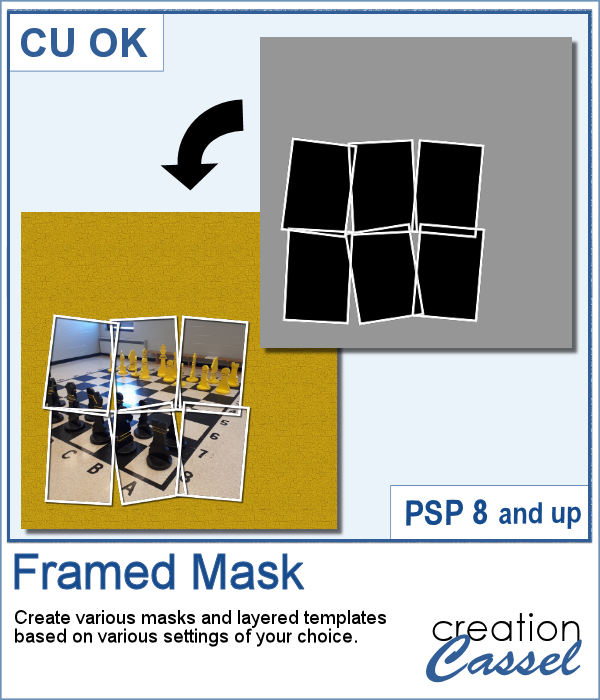 I have seen various masks made from apparent chaos of random frames while allowing the display of a single photo through all those frames. I knew how to create those manually, but figured it would be simpler for PSP users to have a tool to do all the work for them.
This script will allow you to either start with a "blank" project where all the frames will cover the center area of a full-size 3600x3600 image or use an existing photo, sized and placed in a specific location of the project and have the script create the frames over that photo. The options are numerous as you can create between 1 and 36 frames to cover that area. In the end, you get a layered template with a Mask group where you can just put your photo. No measuring, no drawing.
Get this script in the store: Framed Mask
In order to win this script, add a comment on this Facebook post telling us if you ever used or created a similar type of mask for your project (remember, add a comment, not just a Like!) The winner will be announced in the newsletter, next week. Not a subscriber yet? Not a problem. You can register here and it is free (and you only get one email per week).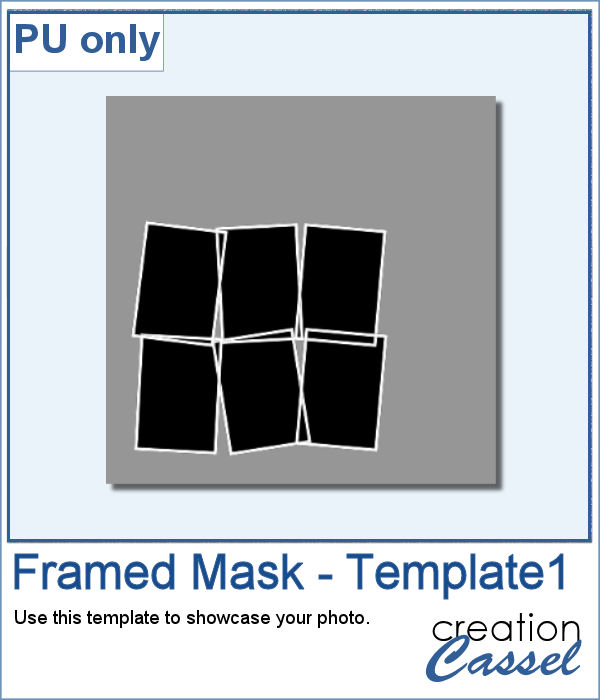 As a sample, I am giving you the same template created in the preview. It has unmerged layers so you can add shadows on the frames if you want, you can merge them all before adding shadows or add them individually. You can also change the frame colors, add a bevel, or tweak them as you wish.
What will you do with that?? I hope you show off your project.
You need to be logged in to download this sample. You can either login, or register on the top of this page.