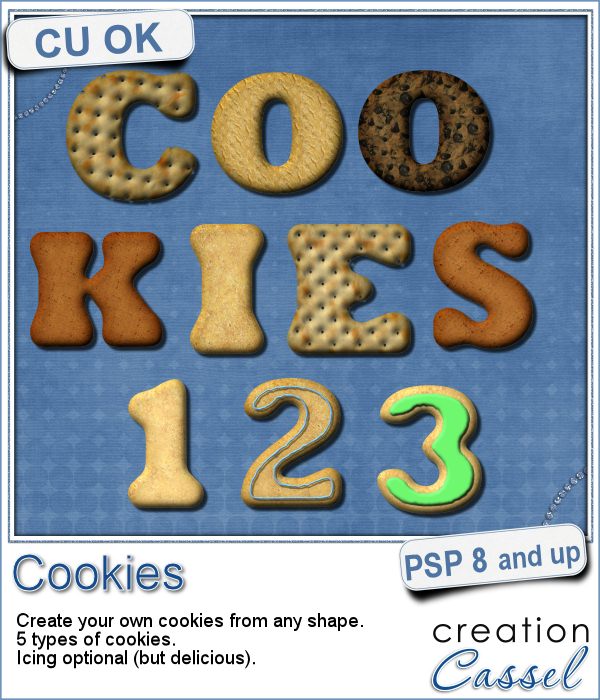 Don't you love cookies? Who does NOT love cookies?
With this script, you can turn your Paintshop Pro into your own cookie machine, as it will convert any shape into a delicious (low-cal) cookie (or it could be a cracker if you prefer).
This script will offer you 5 choices of cookie textures: crackers, shortbread, chocolate chip, gingerbread or sugar.
As if that was not enough to make you hungry, you can even add some icing to those cookies.
You can get this delicious script in the store: Cookies.
Would you like to win this script? In the comments below, tell me what shape you would like to see cookies made. I'll announce a winner next week, in the newsletter. Not a subscriber yet? Not a problem. You can register here and it is free (and you only get one email per week).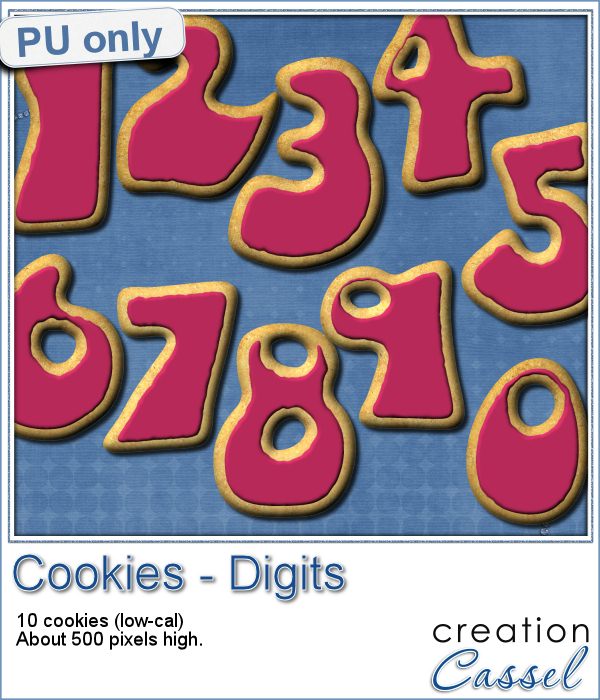 This week, as a sampler, i created a set of digits, in the right colors for your Valentine. How about creating a project and writing a date that is special to you? The date you met? The date you married? The date you took that vacation? Any date!
Each digit is about 500 pixels high so you can easily resize them.
They look just the way they would come out if i baked them: uneven!
You need to be logged in to download this sample. You can either login, or register on the top of this page.

News from the Campus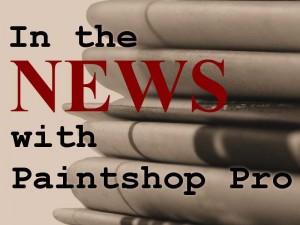 Our next live presentation will take place this Sunday, February 7th.
Come and join us for a fun live class on ways we can be inspired by newspapers and magazines formats do display our photos and stories.
It is free so why not join in?
(and share with your PSP friends too)