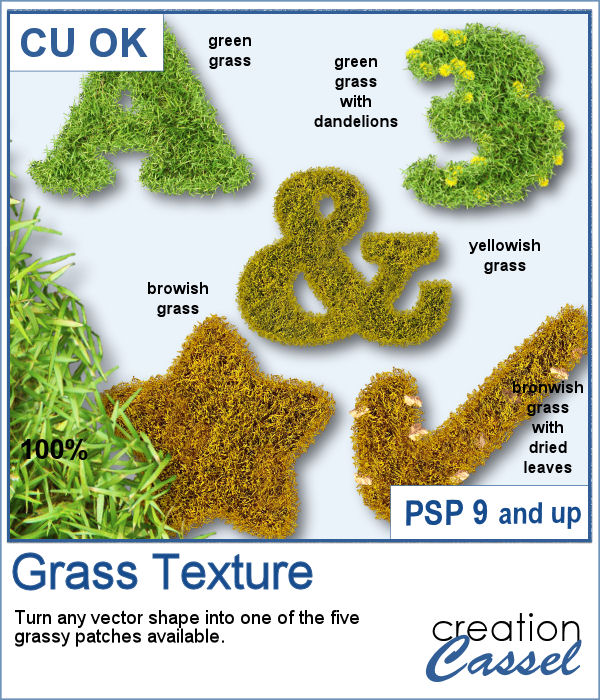 Whether you are creating a project about gardening, golfing or fall, a little patch of grass can be a fun addition, in any shape possible. Why not make a frame?  or write a title in a grassy texture?
This script will turn any vector shape into one of five grass types. Do you want lush green grass? Or see all those dandelions? or maybe the grass is a bit yellow after the winter, or brown from super dry summer or even with a few dried leaves.
Get it in the store: Grass Texture
In order to win this script, add a comment on this Facebook post telling us who does the mowing at your place (remember, add a comment, not just a Like!) The winner will be announced in the newsletter, next week. Not a subscriber yet? Not a problem. You can register here and it is free (and you only get one email per week).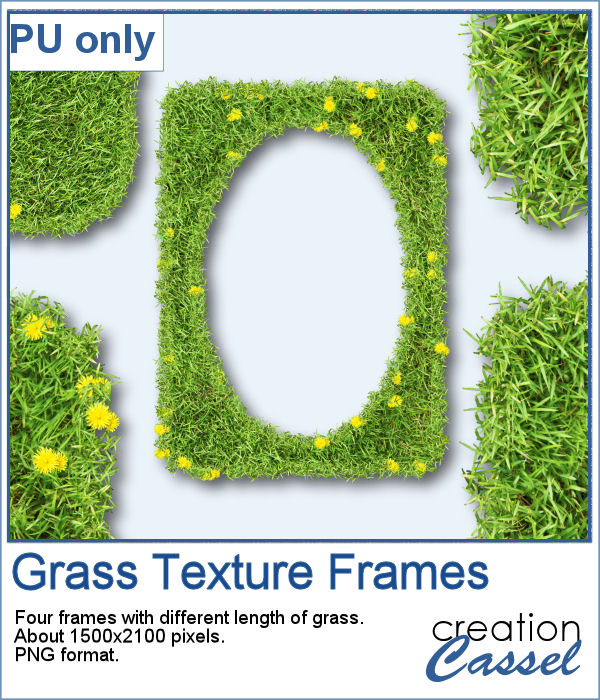 For a sampler, I created 4 similar frames for you with grass of different lengths, but they all have dandelions!
You need to be logged in to download this sample. You can either login, or register on the top of this page.