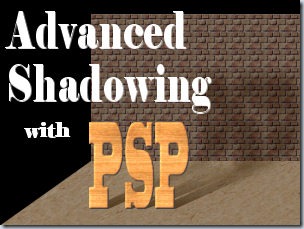 Did you register to for the Advanced Shadowing with PSP presentation yet? It will be held next week. You dont want to miss that!
Date: October 7th
Time: 5pm Eastern time

While you are looking at the various Master Classes in the Campus, remember that the Basic Extraction video is still available for FREE in the Campus, but that is only for a limited time as it will no longer be free after the new video is uploaded.
Did you see the latest tutorials in the Campus?
These and many others are available if you register for the Element Creation tutorials. Are you interested in joining the Campus but are still hesitant? Stay tuned for a special offer in the next few days.
Finally, remember that the holiday season is coming (always faster than we want). Get yourself a custom calendar to print with our FREE Calendar Making Class. Are you new to digital scrapbooking? Or new to using Paintshop Pro? Or do you just want a cool present to offer to your friends or relatives? Check out the Calendar Making Class. Everything is free. FREE instructions. FREE supplies (but you have to pay to get it printed).