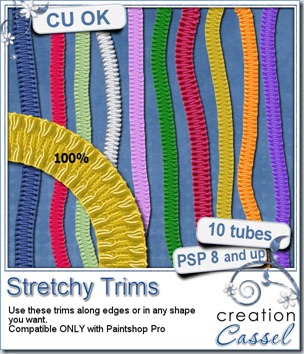 Ever wanted to use an elastic trim around a photo, or to attach something? It is hard to find the right trim in the right shape and the right size, so now, you can use those Paintshop Pro picture tubes to simply "draw" the trim any way you want. Make a straight or curved line, follow a path for a precise shape, wrap them around something else, etc.
You get 10 different tubes that will create a continuous trim wherever you want it. That is the beauty of digital scrapbooking: be creative!
You also have the advantage of being able to create multiple designs with only those products, so you should get more than what you pay for!
Sorry for Photoshop users, these only work with Paintshop Pro.
You can grab them in my stores: Creation Cassel and DigiScrapCampus.
You can have a chance to win this complete set of tubes in this thread. Just add your name and give me ONE idea of what you could use these trims for. Go for it. Be creative. Share your inspiration. I will be back on Monday with the name of a winner.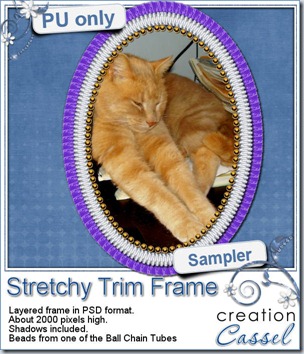 As usual, here is a freebie for you to check this out. This is a layered frame with two layers of stretchy trims, and one layer with some Ball Chain tubes too. Mix and match as you can hide one or two layers. This frame is in PSD format so any non-PSP user can actually enjoy it. The file also includes a template for the center so you can trim your photo easily to match the frame shape.
You need to be logged in to download this sample. You can either login, or register on the top of this page.
April promotion in the Store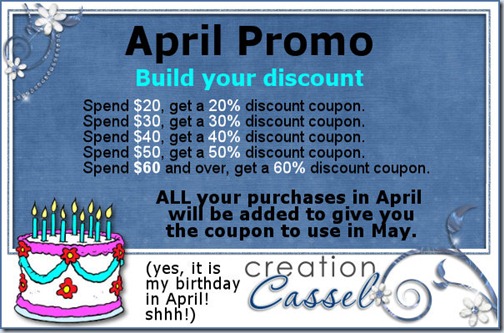 Did you start shopping yet? Did you prepare your wishlist?
To help you with your shopping, there are some random products in the store that are on special this week. Check these out: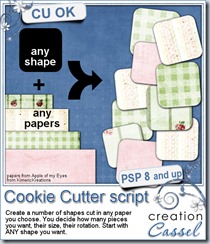 (more will be on special next week so keep an eye out for them)
News from the Campus
The Shop Class on "Introduction to Scripts" held last Monday was great. Although i actually messed up on something, LIVE, it seems that the participants were quite pleased (maybe they just liked to see me make a mistake?). Did you miss it? Lucky for you, it is now available on the Corel Youtube channel and you can view it as often as you want. Check it out HERE. Remember to click the LIKE button if you like it.

If you wanted to learn more about scripts, Suz Shook now offers whole scripting course for Paintshop pro right in the Campus. Click HERE for more information.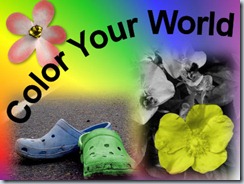 The recording for last Sunday's workshop, on Color your world should be made available this weekend, meaning that the video for the March workshop, Playing with Vectors will not be free anymore so if you missed it, now is the time. If you want the option to download the video on your computer and the written documentation, you can purchase the package now and not have to worry about it being removed from free access.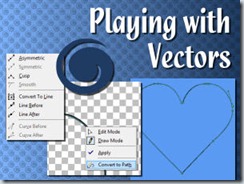 See you in the Campus.