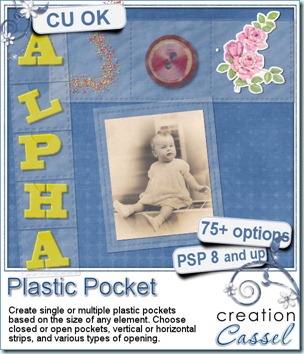 I noticed, in the digital scrapbooking forum, that  member was looking for something that simulates those plastic pocket protectors and several designers replied with their own versions. Very interesting products, and varied, but as a script coder I was wondering how one could get a real custom sized pocket for their special element that might not be standard size.
Now, this script will let any Paintshop Pro user create single or multiple plastic pockets. Do you have a large or a tiny element to store? No problem. You can also make multiple pockets (up to 8 compartments), in vertical or horizontal strip. You can have the pockets open or closed, and with different types of cutout for the open pockets (you know, to help you get things in and out easier).
What would you put in those pockets? Just about anything you want. You can place photos, buttons, beads, chains, leaves, stickers, tickets, tags, even alphas to create a title! Yes, why not make a title with those multiple pockets? That is a cool idea!
You can get this script in my store: Creation Cassel.
As usual, you have a chance to win this script simply by participating in the RAK in the DST forum. Check out this thread and tell me what you can think of inserting into those pockets. I will come back on Monday with the name of a winner.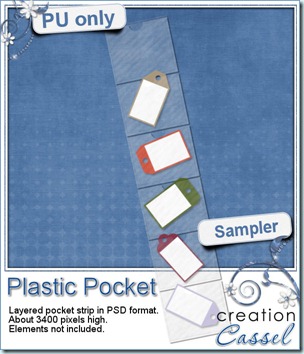 I know you would like to see one of those pockets on your layout and play with it. You are lucky because i created this multiple pocket for you. It consists of two separate layers, in PSD format, so anyone can use it, even if you don't have Paintshop Pro.
You need to be logged in to download this sample. You can either login, or register on the top of this page.
You will get a set of 6 open pockets, with that typical cutout on the top layer allowing you to get your elements to slightly stick out. For best results if you want elements to stick out, I would strongly recommend you watch the video on Interlacing element in PSP (even if you are not using Paintshop Pro, I am sure you can do something similar with Photoshop).
News from the Campus
Our next webinar is scheduled for next week. Will you join? We will be tackling Vectors as they tend to scare a lot of people (i have to admit, i was intimidated by vectors myself at first). Do you have specific questions for us? Just email me your questions ahead so i can plan to address those during the webinar. This is what we plan to address (but your suggestions might be added to those points)
basic vector shapes
create your own vectors
using vectors for other purposes
Are you having a hard time with the time zone issues? You are not alone, so here is a little list to help you:
Greenwich Mean Time: 10 PM (you cannot be in bed already!)
Atlantic time: 6 PM (this is where i am)
Eastern time: 5 PM
Pacific time: 2 PM
Eastern Daylight Time: 8 AM (for our Australian friends)
Click this button to register and be sent reminders by email
Last week, we added the Dymo tape tutorial for our Element Creation section.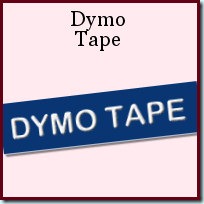 Last weekend, i wanted to do more recording for the Element section but guess what? I got a little ill, and … i lost my voice! Yup, for 6 days, i either had a really bad voice, or no voice AT ALL! I should be able to record more tutorials this weekend to continue the series.
Last but not least, you only have a few days to refer friends to join the Campus (even for a free membership), and have a chance to win the access to one course of your choice in the Campus. Send your friends to THIS LINK so they can put your name as a referrer, and i will announce the winner in an email soon after the end of the month.
See you in the Campus!