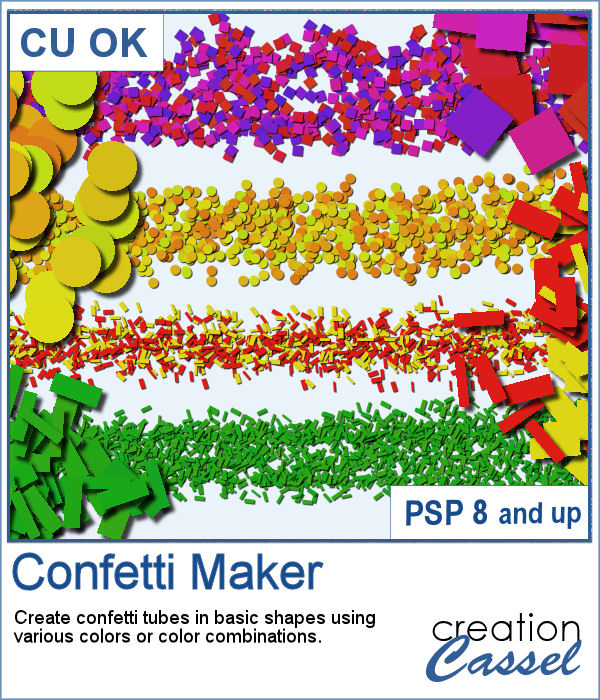 Every project can use confetti, either to add a feel of freedom or to emphasize particular colors of the featured photo. But it might be hard to find the exact colors in a ready-made confetti element. This script will really create a unique set of confetti tubes, with the exact colors you want, in addition to various other settings of your choice.
After running the script, you can use and reuse the resulting picture tube as often as you want, to add a little touch of confetti, or to completely fill an area to make a backgroundd.
Get it in the store: Confetti Maker
In order to win this script, add a comment on this Facebook post telling us what colors you would like to see in a set of confetti tubes (remember, add a comment, not just a Like!) The winner will be announced in the newsletter, next week. In addition, the color choices from the winner will be turned into a free picture tube that will be given to all the posters. Not a subscriber yet? Not a problem. You can register here and it is free (and you only get one email per week).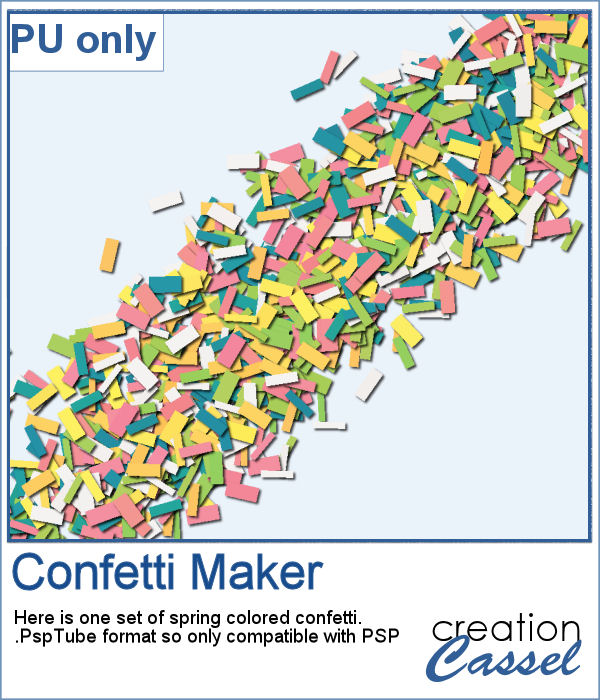 Always hoping for spring to come, I chose to use some spring-y colors and create a set of rectangular confetti. Maybe it will make spring come faster?
You need to be logged in to download this sample. You can either login, or register on the top of this page.