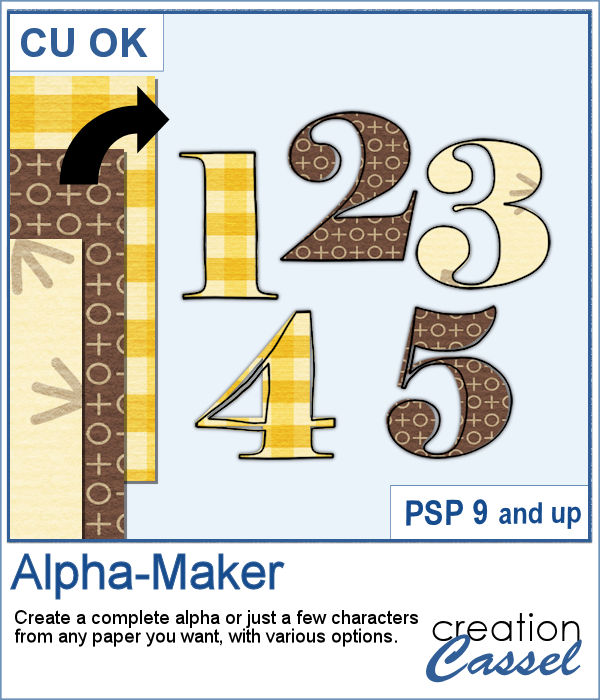 If you like to have a title made from a specific paper from a kit but not have everything too even, you will love this script. It will take only a few seconds to create a complete alphabet with slightly varied designs, shading, and pattern. You can choose any number of papers to create individual letters either in order or in random order.
Other options allow you to add an outline in any color and even to create a squiggled outline.
Get it in the store: Alpha-Maker
In order to win this script, add a comment on this Facebook post telling us whether you have ever created a full alphabet from a paper or a series of papers (remember, add a comment, not just a Like!) The winner will be announced in the newsletter, next week. Not a subscriber yet? Not a problem. You can register here and it is free (and you only get one email per week).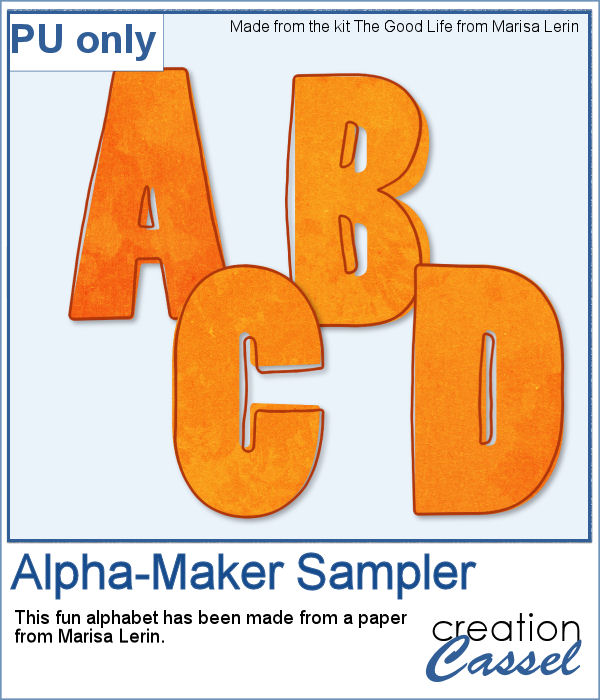 As a sampler, I used a single paper from a kit called The Good Life, by Marisa Lerin. That paper had shadings of orange so the individual characters are all slightly different since they were selected from different sections of that single paper.
You need to be logged in to download this sample. You can either login, or register on the top of this page.