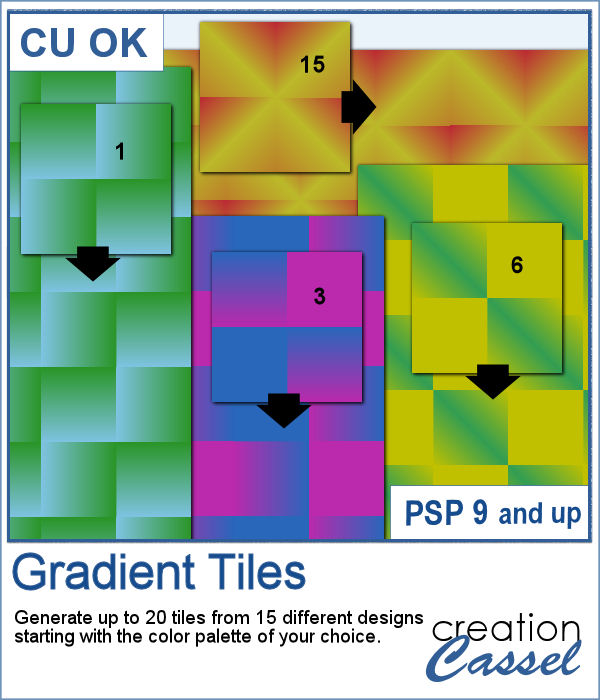 Gradients can be really helpful to create unique patterns, but in order to make such a tile, you have to create a new gradient every time. That is tedious and a lot of work since you might not need those gradients afterward.
This script will create various color/gradient combinations to generate up to 20 tiles from your choice of colors. Keep the tiles you want and discard the rest. Use the tiles as fill patterns, changing the scale and the angle to suit your need.
Get it in the store: Gradient Tiles
In order to win this script, add a comment on this Facebook post telling us if you have ever created your own custom gradients before (remember, add a comment, not just a Like!) The winner will be announced in the newsletter, next week. Not a subscriber yet? Not a problem. You can register here and it is free (and you only get one email per week).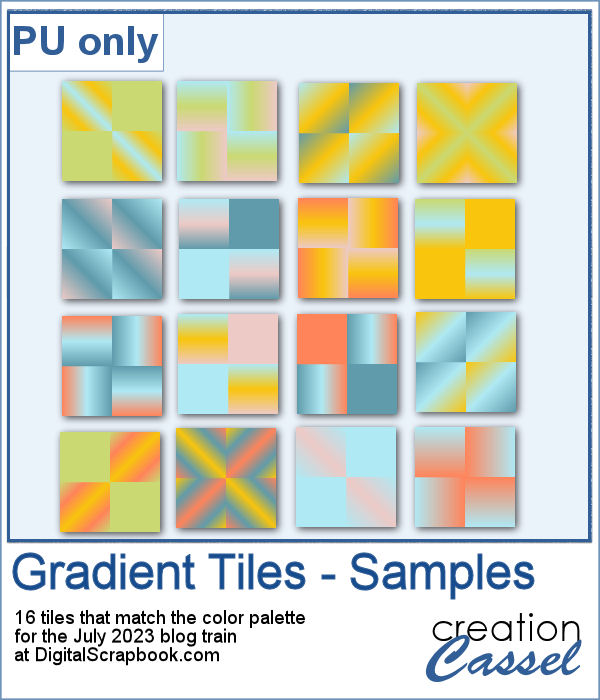 For a sample, I used the color palette from the DigitalScrapbook July 2023 blog train, and generated 16 different tiles. Each tile is 400x400 pixels in jpg format so you should be able to use them in most graphic programs.
You need to be logged in to download this sample. You can either login, or register on the top of this page.