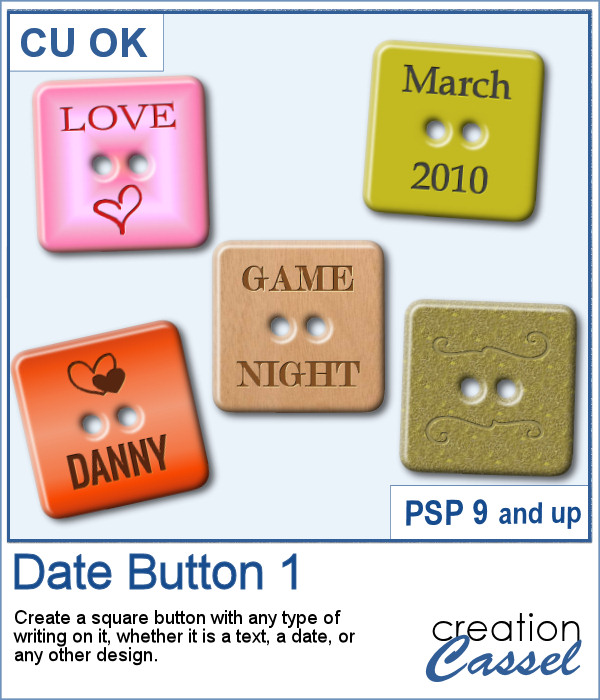 There are various ways to add a date, but did you ever think of writing it on a button? Why not? They are perfect in size to add small text like a date and with this script, you can customize it with the color, gradient, pattern, text, font or even other designs.
Once the button is done, you can either stick it to your project or add a string made from a picture tube. You could also add a little bow if you have one!
Get it in the store: Date Button 1
In order to win this script, add a comment on this Facebook post telling us what you would write on those buttons (remember, add a comment, not just a Like!) The winner will be announced in the newsletter, next week. Not a subscriber yet? Not a problem. You can register here and it is free (and you only get one email per week).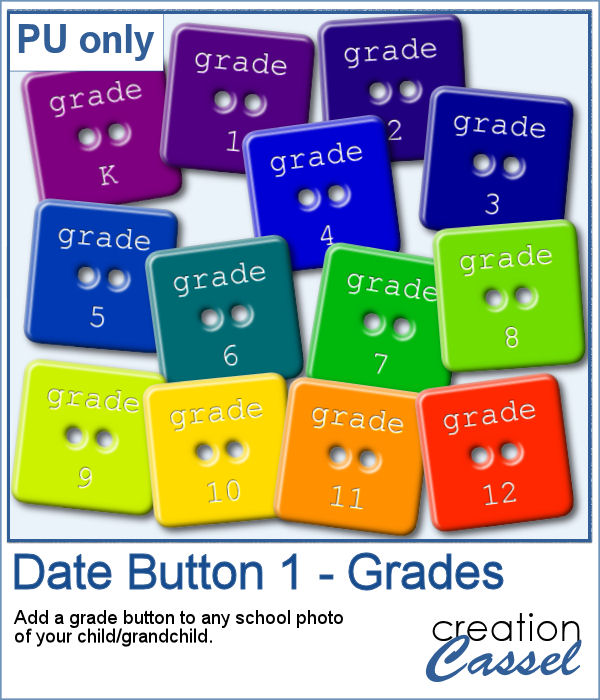 For this week, I created a set of 13 buttons that you can use with those school pictures that you just took, or had for years, whether they are yours or your children's or grandchildren's.
If you have only one photo, or if you have all of them, you are covered!
You need to be logged in to download this sample. You can either login, or register on the top of this page.