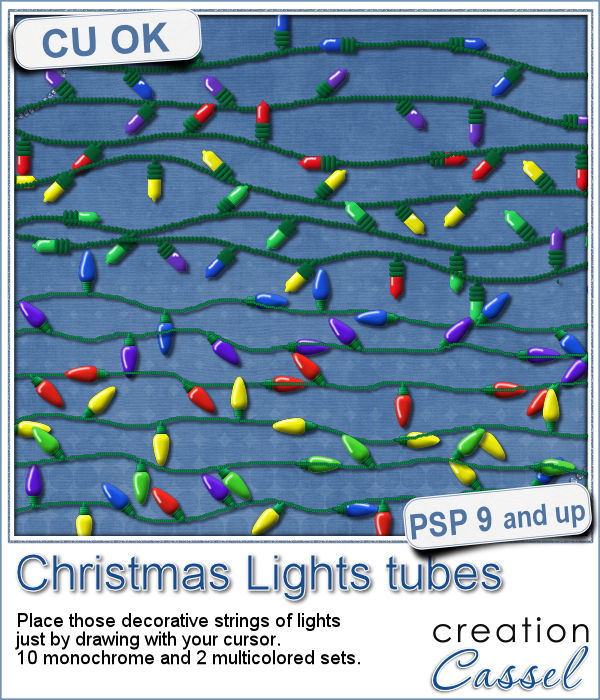 How about adding some Christmas lights to your project?
If you are looking for ready made elements, they might be the wrong color for your goal, or the wrong length, or the wrong shape.
But with these tubes, you can "draw" a light string any way you want.
You get a total of 12 sets to play with and combine if you want.
Get them in the store: Christmas Lights
Would you like to get those strings for free? Tell me, in the comments below, how you would use them in your project. I will pick a random winner among those who comment and will announce it in the newsletter, next week. Not a subscriber yet? Not a problem. You can register here and it is free (and you only get one email per week).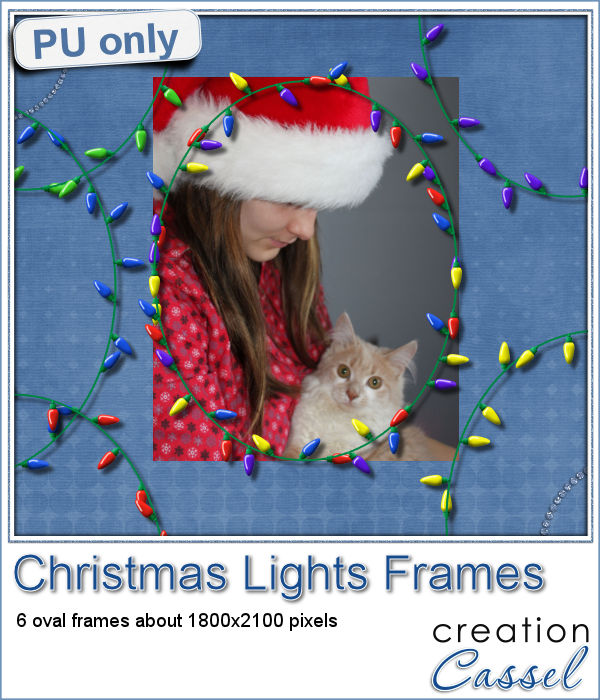 As a sampler, I created several oval frames using 5 monochrome sets and one multicolored set.
All the sets are drawn along the exact same path so you can overlap some frames to combine 2 or 3 colors that you might prefer.
All the frames are in PNG format.
You need to be logged in to download this sample. You can either login, or register on the top of this page.