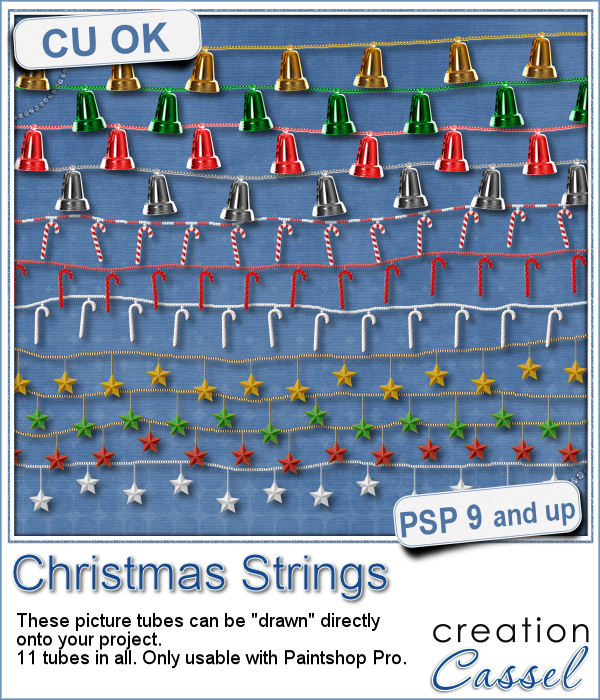 Adding holiday decorations is always fun, and even better when you do it digitally.
With these strings, you can draw the string as long as you want, in any shape you want to suit your project or your element.
Create frames, decorate windows, or even wrap your relative in one of those.
Choose between bells, candy canes or stars in various Christmas colors. What will you do?
Grab those tubes in the store: Christmas Strings
Would you like to get this set for free? Give me ideas of OTHER elements you would like to see in a string. Post your suggestions in the comments below. I'll pick a winner and announce it in the newsletter next week. Not a subscriber yet? Not a problem. You can register here and it is free (and you only get one email per week).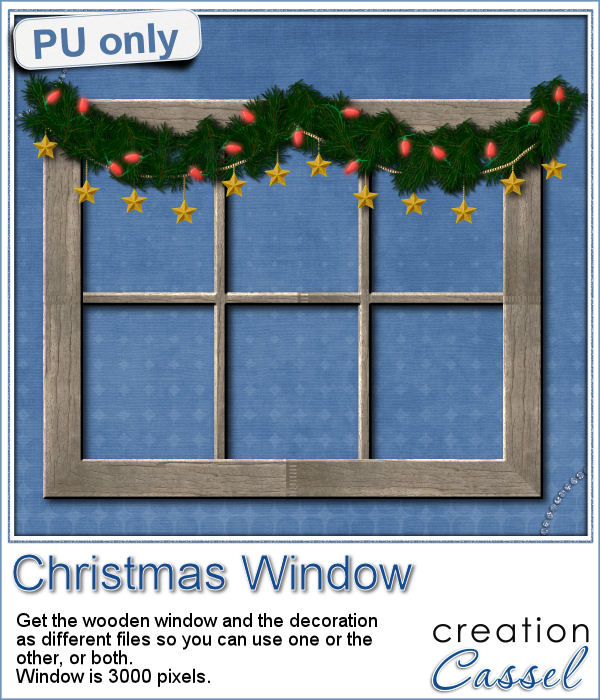 This week, for a sampler, I used several products from the store to create a decorated wooden window. I used the Wooden Window script, the Christmas lights and the Christmas strings.
Both the window AND the decoration are on separate files so you can use them separately or together.
You need to be logged in to download this sample. You can either login, or register on the top of this page.