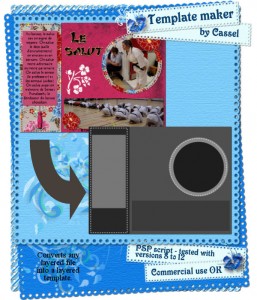 With this script, you can turn ANY layered layout of yours, into a template that you can give away or sell. And it takes only a few seconds too. Do you still have some layered templates around? Why not turn them into templates to share with your friends, or sell in your store, or give as freebies on your blog?
If you also have some layered elements (envelopes, animals, etc.), you can also turn them into greyscale layered templates. Those are very popular lately as customers will be able to use their own color, pattern, paper, etc.
Check them in the store: Template Maker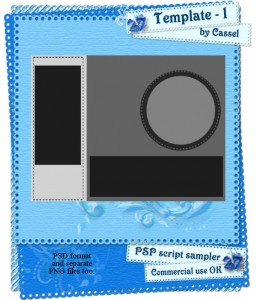 As a demonstration, I am sharing with you, the actual template I made for the preview, using that script.
It is full size, but rectangular. It includes a layered PSD file, and a set of png files with the individual layers, for those who cannot use layered file format.
You need to be logged in to download this sample. You can either login, or register on the top of this page.
If you use this template, why not show me your layout. I might just as well display it on my blog.
And if you are template makers, this script might be a time saver for you! Check it out in my stores.