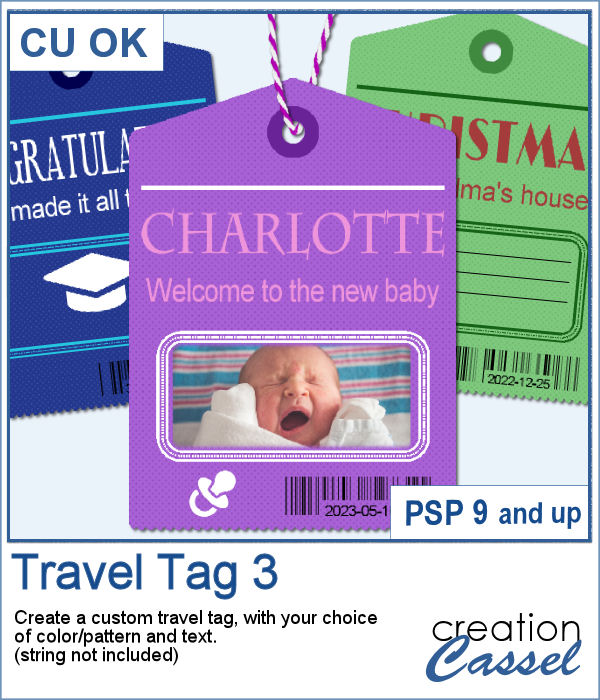 Another way to add a date, a name, a location, or a short phrase in a unique way on your project.
You can choose the text, the font, the colors and even what will be in the rectangle.
Add a special date in the barcode or let the script generate a random one.
Get this script in the store: Travel Tag 3
In order to win this script, add a comment on this Facebook post telling us an idea for another free sample I could create with this script (remember, add a comment, not just a Like!) The winner will be announced in the newsletter, next week. Not a subscriber yet? Not a problem. You can register here and it is free (and you only get one email per week).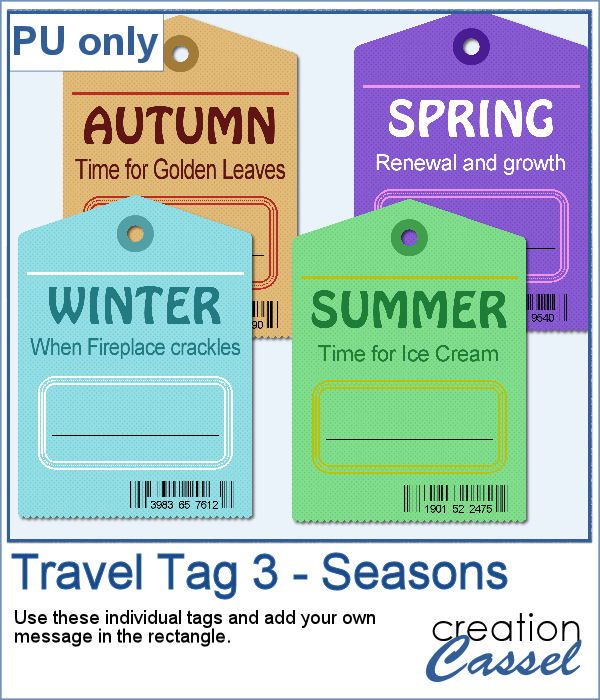 For a sample, I created four seasonal tags and left the rectangle with lines so you could add your own message or customize the tag further. You can distress it, stain it, add a stamp to it, etc. Then, tie it to something with a string or a ring.
You need to be logged in to download this sample. You can either login, or register on the top of this page.