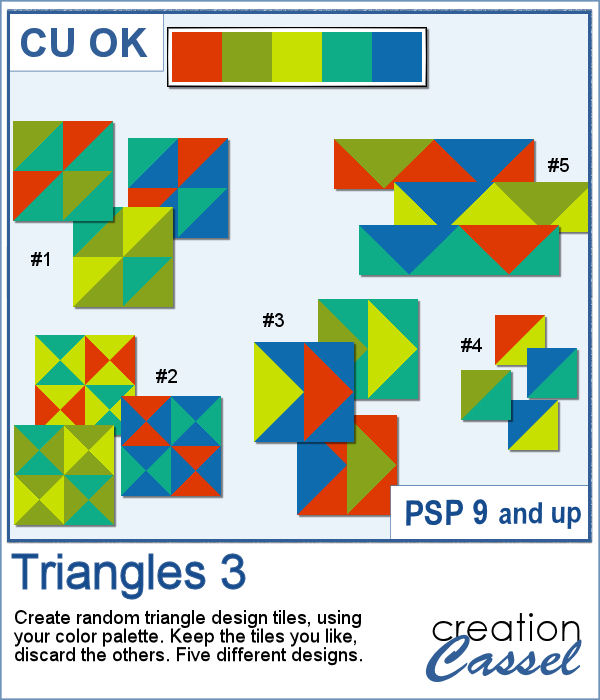 Triangular shapes are easy to make and they can yield great results when used as a repeating pattern. However, the challenge is usually to mix and match the colors. This is what the script will do for you as it can generate up to 20 seamless tiles in one run, using any color palette of your choice.
The script will also leave the background color layer separate so you can change it or even use only the top layer if you want to cover a full size gradient with it for a completely different look.
Get this script in the store: Triangles 3
In order to win this script, add a comment on this Facebook post telling us what geometric shape you like as a pattern (remember, add a comment, not just a Like!) The winner will be announced in the newsletter, next week. Not a subscriber yet? Not a problem. You can register here and it is free (and you only get one email per week).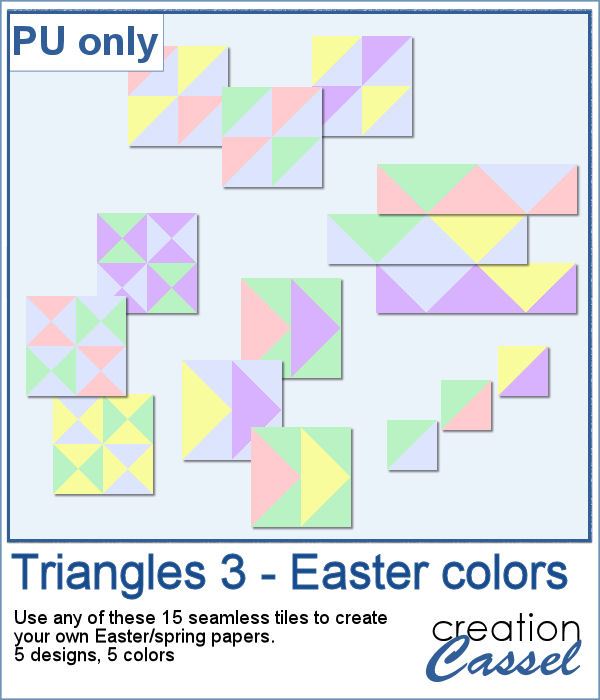 For a sample, I generated 15 tiles (3 tiles for each of the 5 patterns) in pastel/Easter/spring colors. Use them at 100% scale or smaller if you prefer. You can also add a blur to the finished image if you want.
You need to be logged in to download this sample. You can either login, or register on the top of this page.