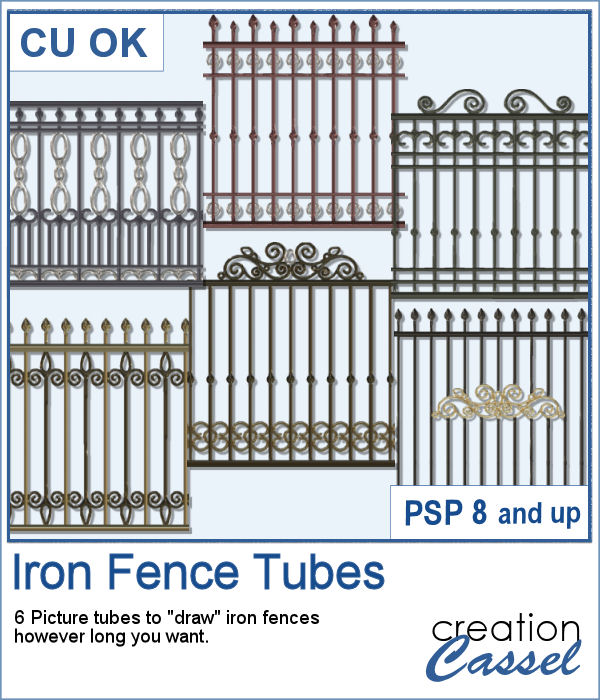 Those iron fences might be fun to use, but they are probably always the wrong length for your project. This set of tubes allows you to draw them as long as you want and at any angle (like on hills or down stairs).
Use them to add decorative elements around it, behind it or in front.
Get these tubes in the store: Iron Fences
In order to win these tubes, add a comment on this Facebook post telling us how you would decorate these iron fences (remember, add a comment, not just a Like!) The winner will be announced in the newsletter, next week. Not a subscriber yet? Not a problem. You can register here and it is free (and you only get one email per week).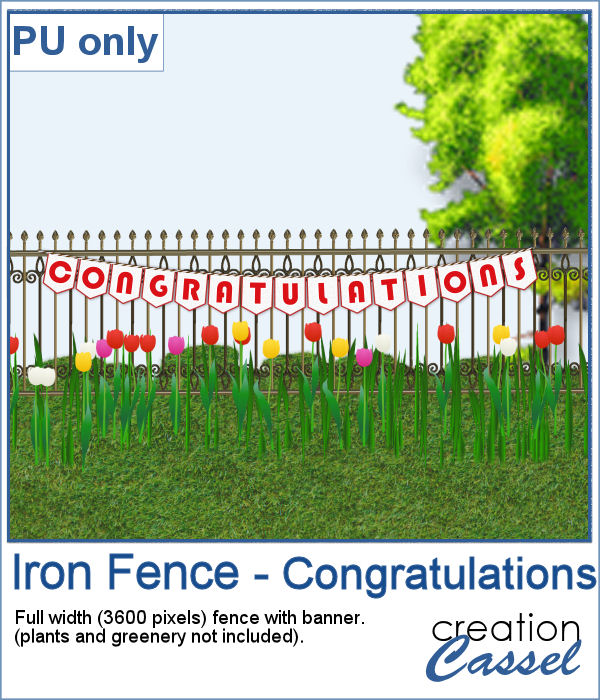 Since it is graduation time now, for many parts of the world (it is the last day of school here), why not add a great message for anyone reaching graduation?
This is a full-width fence embellished with a twisted string tube, and banners made from an alphabet available also in the store. It is in png format so you can place it on any scenery.
You need to be logged in to download this sample. You can either login, or register on the top of this page.