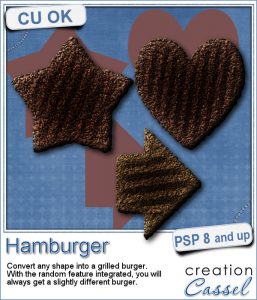 How would you like a nice juicy burger on your next graphic project page? What if you could have that hamburger in any shape you want, whether it is a square, a star or even a letter?
Now you can get just that with this script as it will turn any shape into a grilled burger. With the randomness integrated into the code, you will always get a different burger with every run of the script, even with the same starting shape.
What will you grill?
Get this script in the store: Hamburger
In order to win this script, add a comment on this Facebook post telling us what shape you would turn into a burger (remember, add a comment, not just a Like!) The winner will be announced in the newsletter, next week. Not a subscriber yet? Not a problem. You can register here and it is free (and you only get one email per week).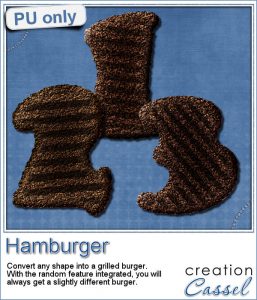 As a sampler, I created some fun digits that you can use to date your next barbecue pictures.
Each digit is about 600 pixels in height so you can easily size it down if needed to suit your project. It also includes a hyphen to make it easier to write dates.
You need to be logged in to download this sample. You can either login, or register on the top of this page.