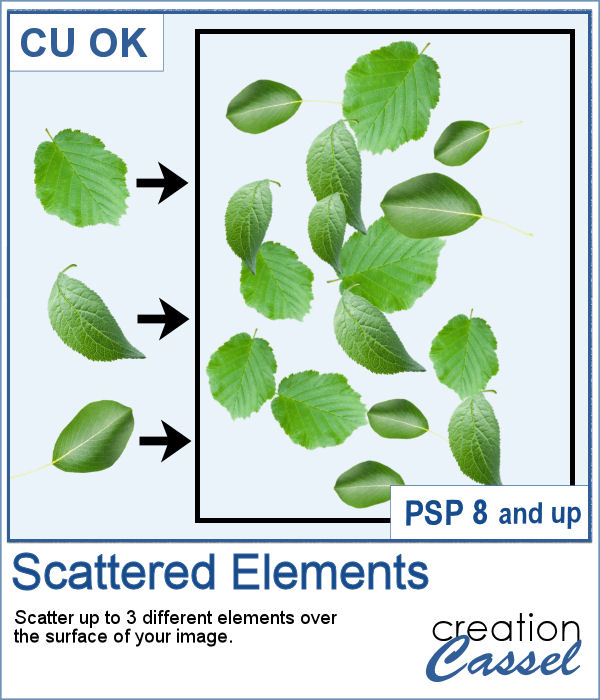 Sometimes, designers would like to create a set of scattered elements as embellishment and although it is easy to do, it can also be quite tedious depending on the number of copies they want.
This script was inspired by a request from Mimi who likely wanted to create such scatters and wanted to save time. And this is exactly what this script will do as it will copy and multiply an element from the active layer as many times as you want, adding some rotation, and resizing to each individual element. And you can repeat the process with up to 3 different elements.
Get it in the store: Scattered Elements
In order to win this script, add a comment on this Facebook post telling us what elements you would like to use to create some scatters (remember, add a comment, not just a Like!) The winner will be announced in the newsletter, next week. Not a subscriber yet? Not a problem. You can register here and it is free (and you only get one email per week).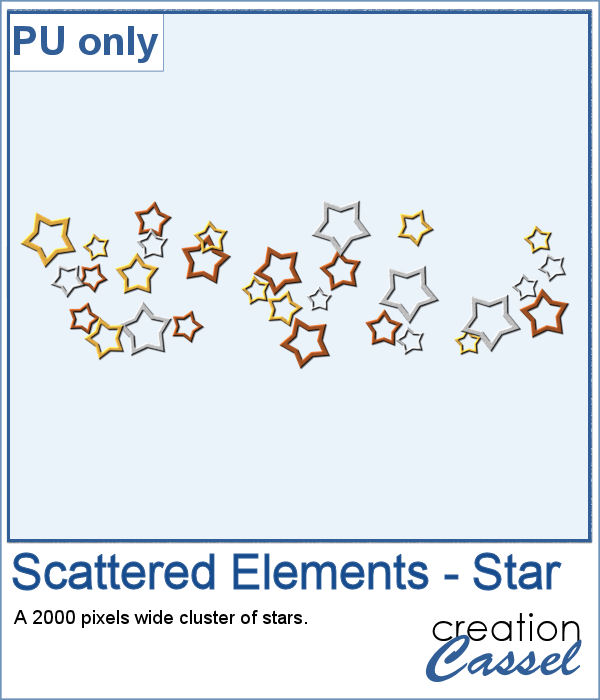 As a sample, I ran the script on three star shapes. I added the bevel and the shadows after the script so that everything would be angled correctly and have consistent lighting. The whole scatter is 2000 pixels wide and does include shadows, so that layered elements could be shadowed correctly.
You need to be logged in to download this sample. You can either login, or register on the top of this page.