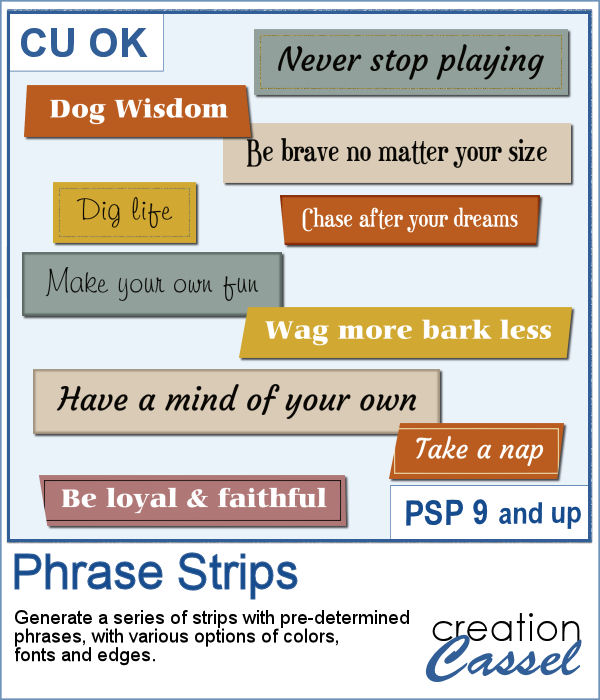 You can use individual stips of "papers" in different colors to showcase quotes, phrases, or individual lines of a poem but doing that manually is time-consuming and tedious. And adding extra details means that you have to repeat the process for each strip, one by one.
This script will save you a lot of time while giving you great flexibility. You can choose up to 10 colors/gradients/patterns to use as a paper background. You can you ANY font, and as many as you want to add variety. You can use any number of phrases. And there are also additional options for you to choose from.
Generate a ton of strips. Keep the ones you like and discard the rest.
Get it in the store: Phrase Strips
In order to win this script, add a comment on this Facebook post telling us if you have ever used phrases on paper strips in a previous project (remember, add a comment, not just a Like!) The winner will be announced in the newsletter, next week. Not a subscriber yet? Not a problem. You can register here and it is free (and you only get one email per week).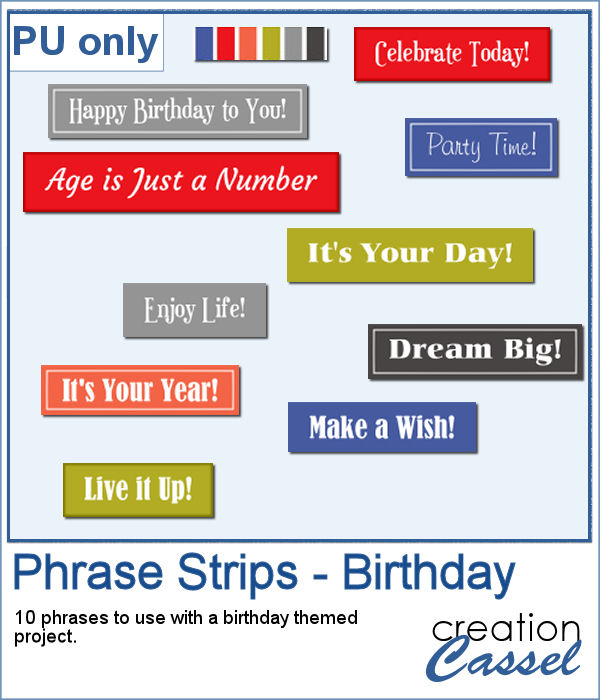 For a sample, I  created phrase strips on the Birthday theme, using the color palette for the May blog train at DigitalScrapbook.com. This way, you can go on this thread, and get other goodies that will match.
You need to be logged in to download this sample. You can either login, or register on the top of this page.