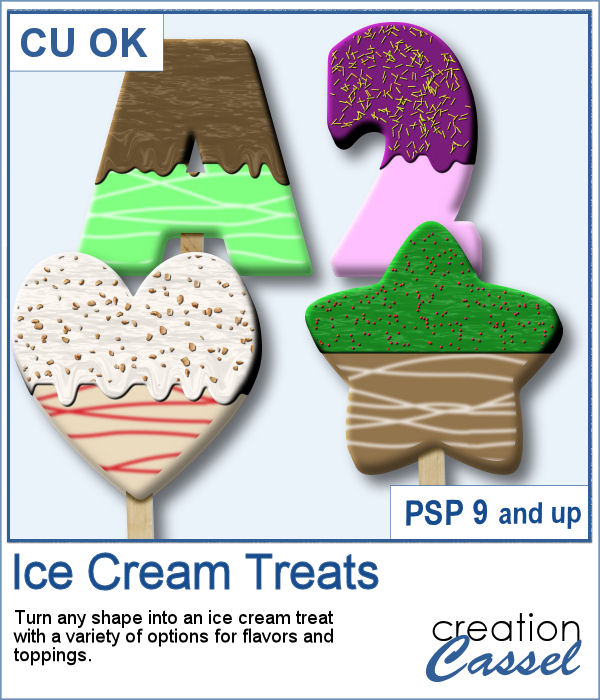 What is more refreshing than a delicious ice cream treat during those hot summer months?
This script will convert any shape into a calorie-free ice cream treat. You can choose any flavor (even if they don't exist). You can add ripples in a different flavor. Then, you choose what coating you want, what texture it will be. You can even have it melting a bit if it is really hot. Then, if you want to be fancier, you can add sprinkles or crushed nuts on top. Hum...
Get it in the store: Ice Cream
In order to win this script, add a comment on this Facebook post telling us what flavor combination you would like to create (remember, add a comment, not just a Like!) The winner will be announced in the newsletter, next week. Not a subscriber yet? Not a problem. You can register here and it is free (and you only get one email per week).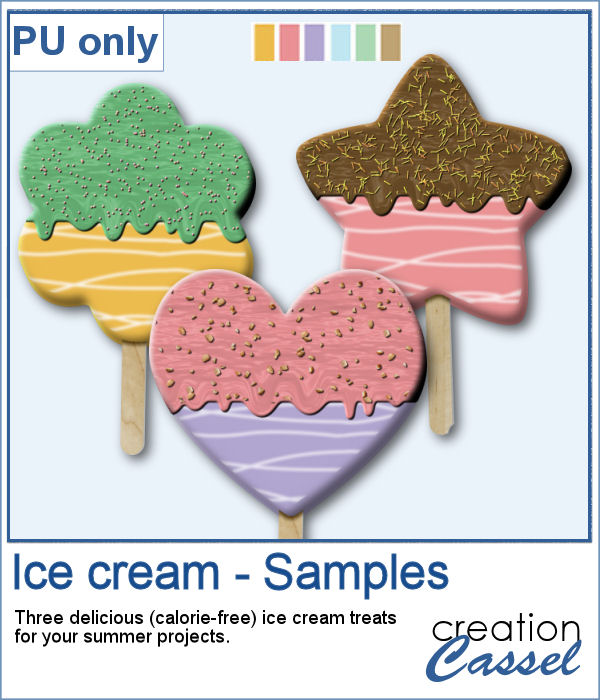 For a sampler, I created three treats for you using the July Blog Train color palette from DigitalScrapbook.
You need to be logged in to download this sample. You can either login, or register on the top of this page.