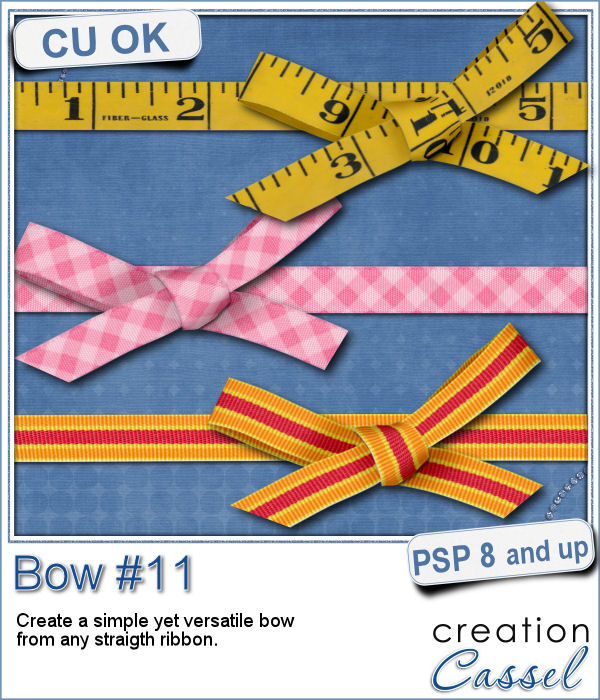 Who can say they have enough bows in their digital stash? Nobody!
When looking for bows to use in your projects, are you stuck with the same design, with the same polkadots or the same stripes? And then, having other ribbon elements that are just not matching?
This script will take any straight ribbon and tie it in a simple bow. You can use any kind of ribbon, opaque or translucent, plain or patterned, striped or polkadot, etc.
And for a unique touch, the loose ends will be randomly cut so you won't get two identical bows, even if you start with the same ribbon.
Get this ribbon script in the store: Bow #11
For a chance to win this script, tell me where you would use bows in a project? This is probably going to be a super easy answer to add to the comments below. I'll pick a winner and announce it in the newsletter next week. Not a subscriber yet? Not a problem. You can register here and it is free (and you only get one email per week).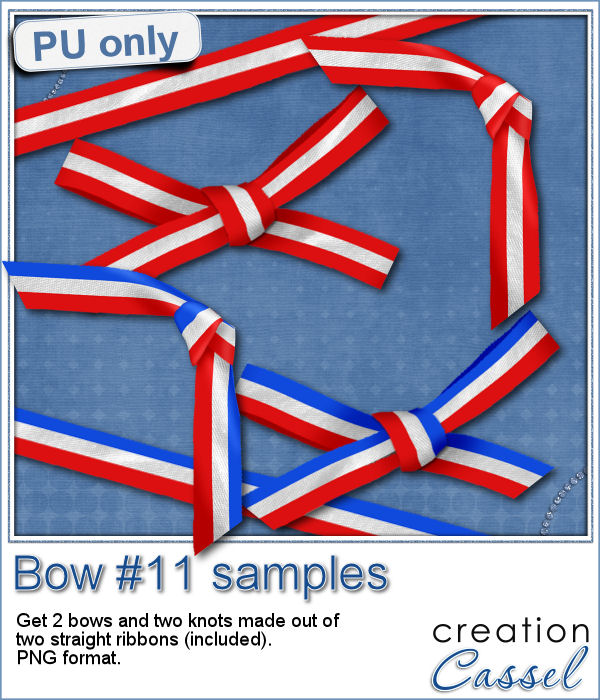 This coming weekend, it will be July 1st (Canada Day) and July 4th (Independance Day) so i created two basic ribbons with the blue white and red colors and one with red and white. Then, i ran the script for each one. I also used the Knot#7 script to create the additional knot.
Furthermore, i am including the basic ribbons too, so you can use them as is, or with other scripts to create more knots and bows.
You need to be logged in to download this sample. You can either login, or register on the top of this page.

News from the Campus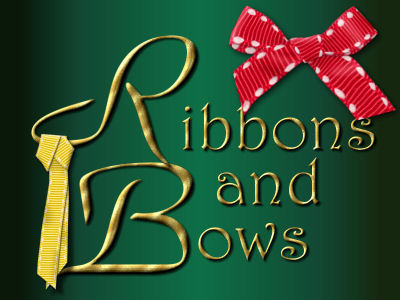 Next week, we will have another live presentation in the Campus. Last month, Diana suggested we had a class on making knots and bows with the ribbons, so that is what we will play with. Will you join us?