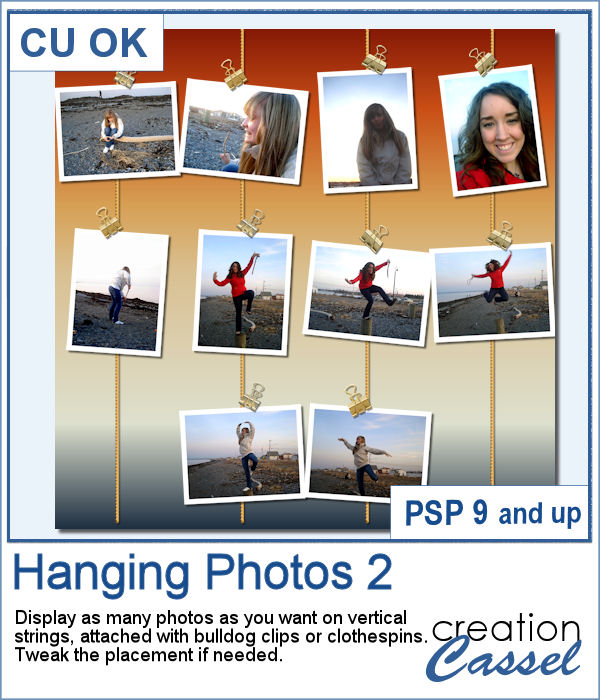 It can be fun to display photos on a string, and in digital projects, it is just as easy, although it can be tedious to resize, move, rotate and attach all the photos on one image. That is why I coded this script.
You can now display as many photos as you want on up to 6 strings. The script will take care of all the tedious and repetitive tasks for you. You will end up with unmerged layers so you can tweak the default arrangement as you wish.
Get it in the store: Hanging Photos 2
In order to win this script, add a comment on this Facebook post how you would attach photos on a string (remember, add a comment, not just a Like!) The winner will be announced in the newsletter, next week. Not a subscriber yet? Not a problem. You can register here and it is free (and you only get one email per week).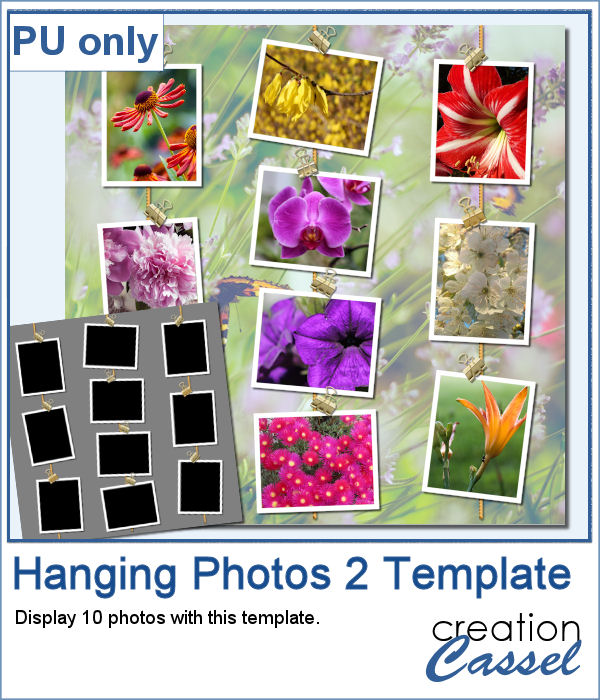 As a sampler, I created this layered template where you can display 10 photos of your choice. The template is in .pspimage format and you simply have to put the photos into the individual mask groups.
You need to be logged in to download this sample. You can either login, or register on the top of this page.