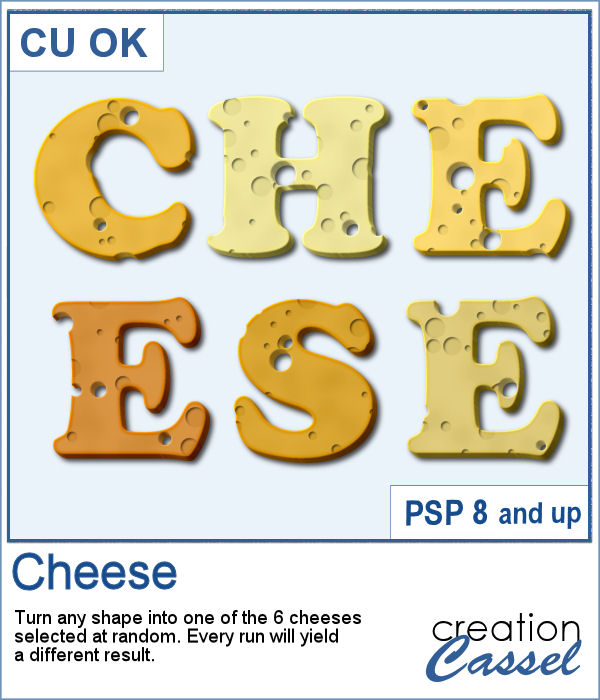 Whether you are a food lover or a cook, or have had a food-related experience you want to share, this script will be a fun tool for you.
You will be able to convert any shape (whether it is a letter, a digit, a symbol or any other shape) into a fun looking cheese, full of holes. The color of the cheese and the holes are all selected at random. Every run of the script will yield a different piece of cheese even if you start with the same shape.
Get it in the store: Cheese
In order to win this script, add a comment on this Facebook post telling whether you use beads in your projects (remember, add a comment, not just a Like!) The winner will be announced in the newsletter, next week. Not a subscriber yet? Not a problem. You can register here and it is free (and you only get one email per week).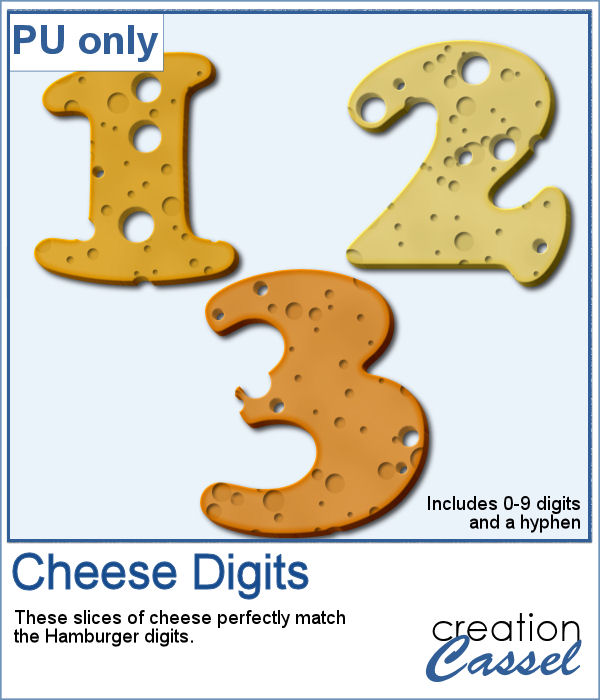 As a sample, I created digits that will perfectly match the hamburger digits, so if you want to layer them, you will just have to melt the cheese using the Warp Brush tool and it will make a delicious burger.
You need to be logged in to download this sample. You can either login, or register on the top of this page.