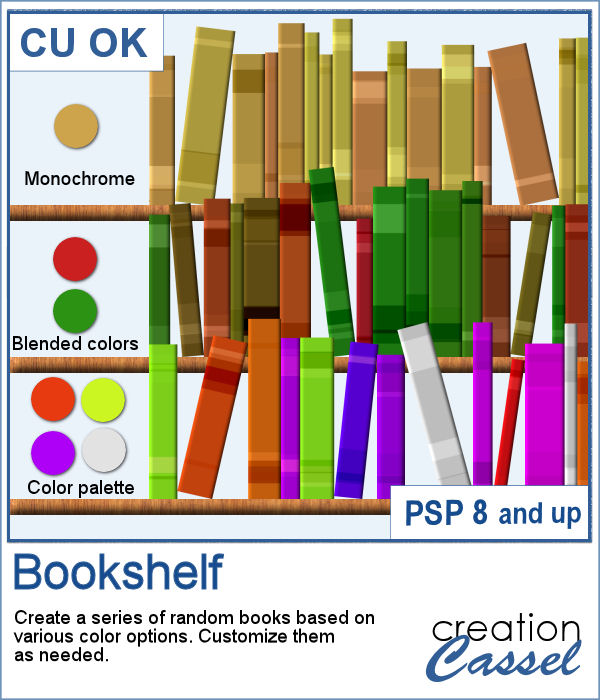 If you have a project related to reading or books, having a border or multiple shelves full of books would be an ideal element. Looking for various series of books in ready-made supplies might not yield the right color or color combination. Furthermore, it is unlikely to give you much flexibility as far as tweaking the books.
This script will create a series of books based on different color options. And once the script is completed, you can tweak each book as you want since they are all left unmerged. Remove some books, rotate others, add titles, replace some with a statue or a plant, add spider webs between old books, etc.
Get this script: Bookshelf
In order to win this script, add a comment on this Facebook post telling us what you might insert between books from this script (remember, add a comment, not just a Like!) The winner will be announced in the newsletter, next week. Not a subscriber yet? Not a problem. You can register here and it is free (and you only get one email per week).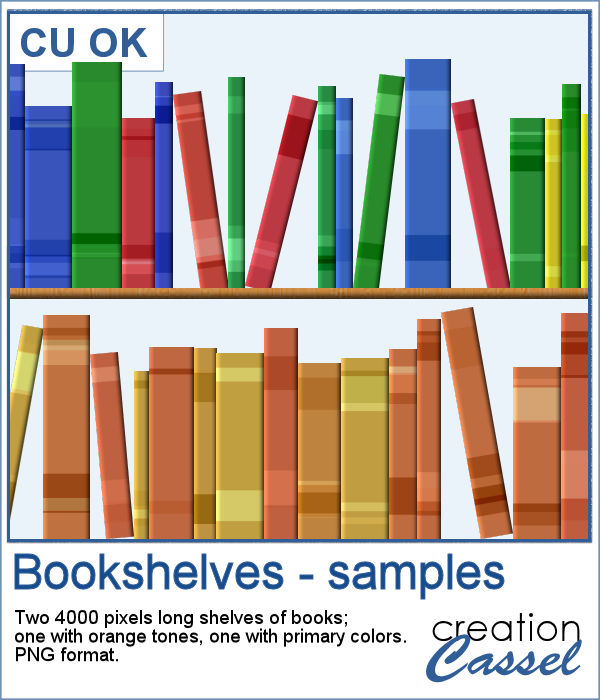 As a sampler, I created two full-length series of books (4000 pixels long). One series will have books in orangy tones, while the other has more basic colors for children or school theme.
You need to be logged in to download this sample. You can either log in or register on the top of this page.