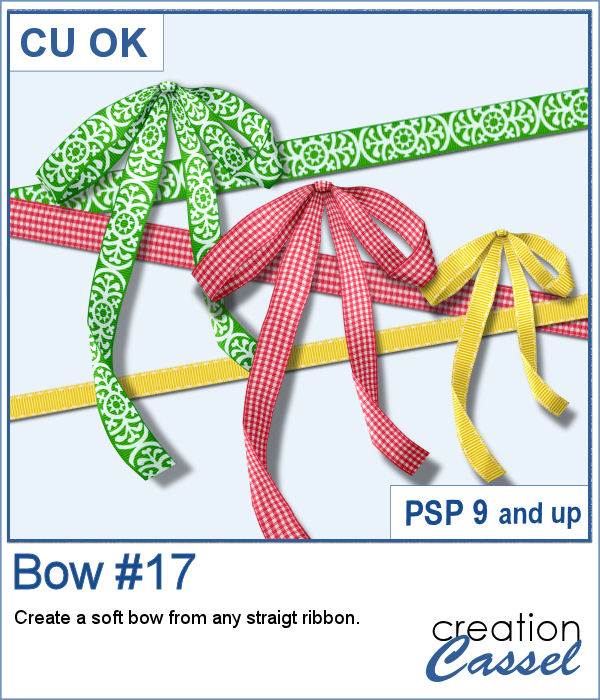 A variety of ribbons and bows is always a plus for everyone doing scrapbooking. Some bows are large, others are small. Some are stiff, others are droopy. Variety is always needed.
This script will take your ribbon and adjust its size to create a matching ribbon. If the ribbon is thicker than 200 pixels, the script will size it down to 200 pixels before creating the bow. However, if the ribbon is thinner than 200 pixels, the script will temporarily size it and then will resize the bow to match that initial ribbon size. The end result will be on unmerged layers so you can tweak it as needed.
Get it in the store: Bow #17
In order to win this script, add a comment on this Facebook post telling us whether you have other droopy/soft bows in your stash (remember, add a comment, not just a Like!) The winner will be announced in the newsletter, next week. Not a subscriber yet? Not a problem. You can register here and it is free (and you only get one email per week).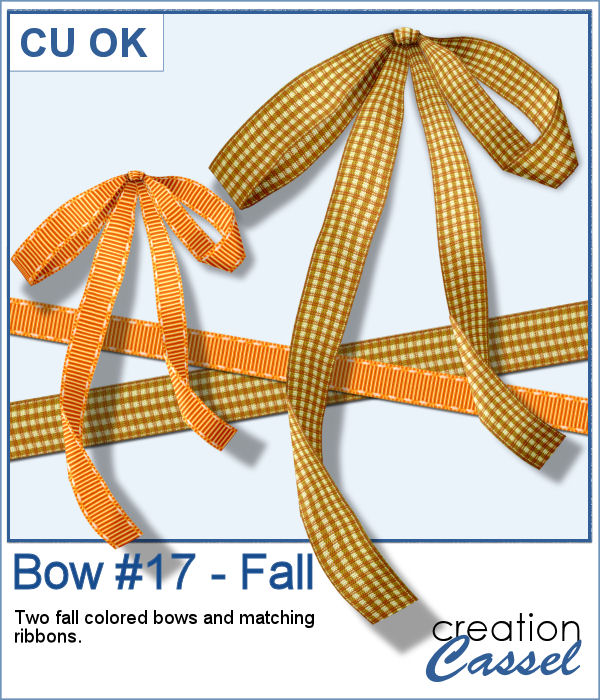 As a sampler, I started with two ribbons in fall colors and ran the script. One ribbon is 200 pixels and the other is 125 pixels so the two bows are of different sizes.
You need to be logged in to download this sample. You can either log in or register on the top of this page.