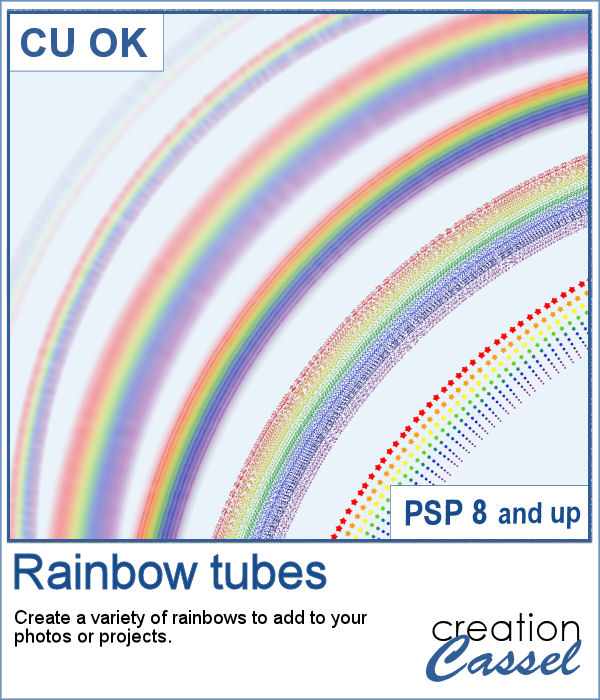 You can now add a rainbow to any of your photos by using these picture tubes. Place those tubes along a vector circle and you can create many different rainbows, in different size and types. Use the VectorTube script to follow those paths, or draw your rainbows freehand.
Get these tubes in the store: Rainbow Tubes
Would you like to win these tubes? Then add a comment on this Facebook post telling us how would you otherwise add a rainbow to a photo (remember, add a comment, not just a Like!) The winner will be announced in the newsletter, next week. Not a subscriber yet? Not a problem. You can register here and it is free (and you only get one email per week).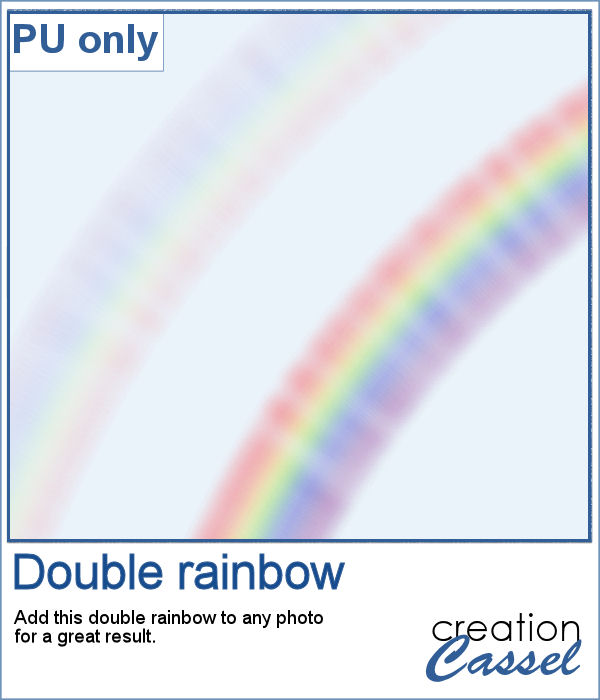 As a sampler, I created a 3000 pixels double rainbow. You can use only an arc, either from the left or the right and add it to your photo. You can resize it as needed.
You need to be logged in to download this sample. You can either login, or register on the top of this page.