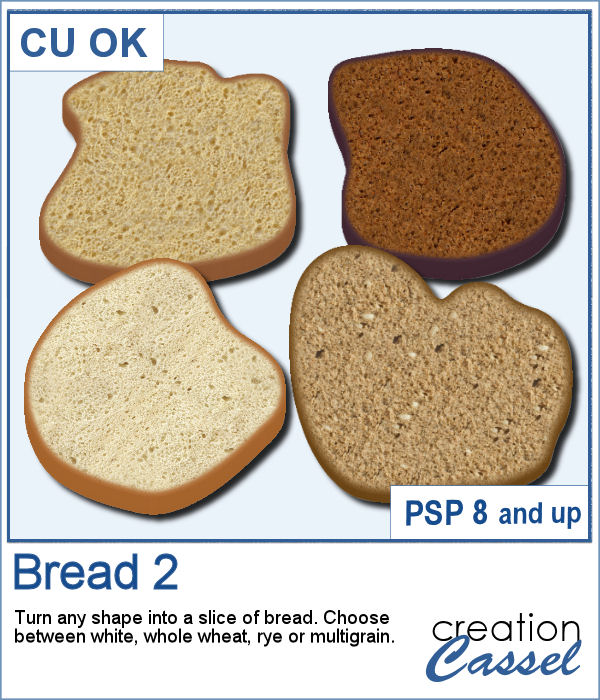 Summer is coming and the thought of fresh sandwiches is on everyone's mind. Although you can have a family barbecue (and use the Hamburger script), you can create slices of bread in various shapes with this script. You can choose between 4 types of bread: white, whole wheat, rye and multigrain. So there is something for everyone in the family.
In addition, you can choose to have a thick or thin slice, since everyone's preference is different.
Get this script in the store: Bread #2
Do you want a chance to win this script? Then, add a comment on this Facebook post telling us what kind of sandwich you would do with this script (remember, add a comment, not just a Like!) The winner will be announced in the newsletter, next week. Not a subscriber yet? Not a problem. You can register here and it is free (and you only get one email per week).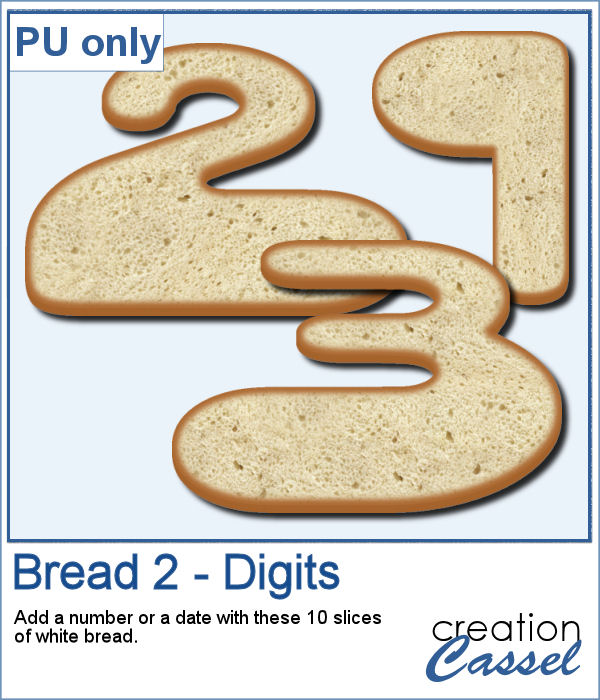 As a sample, I created a set of slices in the shape of digits. You can use them to add a title, possibly for the photos of your annual family picnic. Each digit is in png format and quite large so you can easily size them down as needed.
You need to be logged in to download this sample. You can either login, or register on the top of this page.