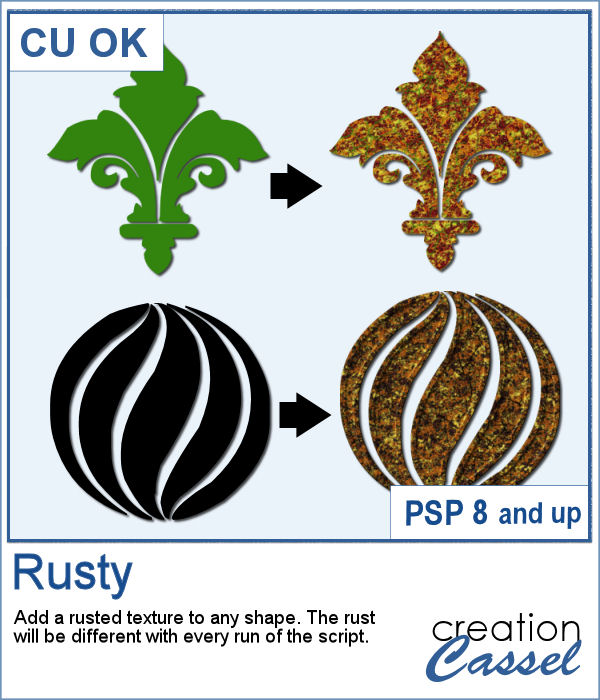 You can easily use a rusty texture image to add rust to your elements or shape, but rust is not always the same, right? So you would need to have many different images to have different types of rust.
This script will randomly generate a rust texture in the yellow/orange tones that will be different for every single run of the script. So even if you are using the same starting shape, you will always get something different.
Get it in the store: Rusty
In order to win this script, add a comment on this Facebook post telling us what element you would like to see rusted (remember, add a comment, not just a Like!) The winner will be announced in the newsletter, next week. Not a subscriber yet? Not a problem. You can register here and it is free (and you only get one email per week).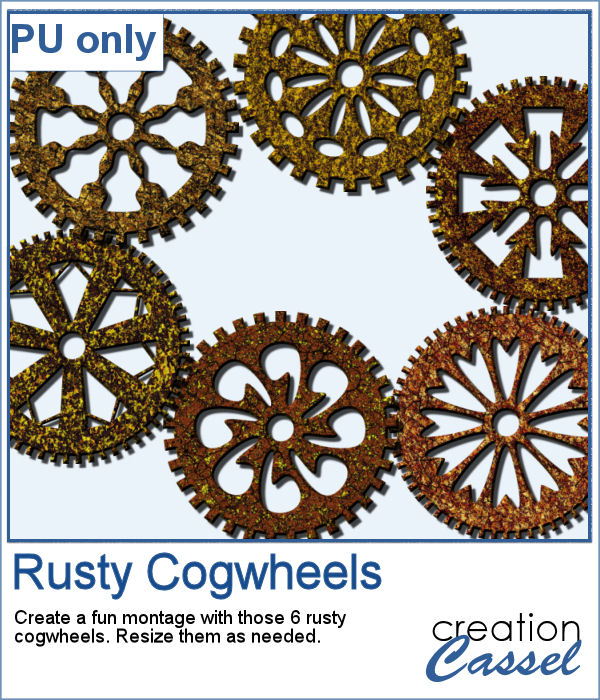 As a freebie, I created half a dozen cogwheels (using the Cogwheel script too) and rusted them all. I added a plain bevel on the edges. Each cogwheel is 1000 pixels wide so you can resize them as needed.
You need to be logged in to download this sample. You can either login, or register on the top of this page.