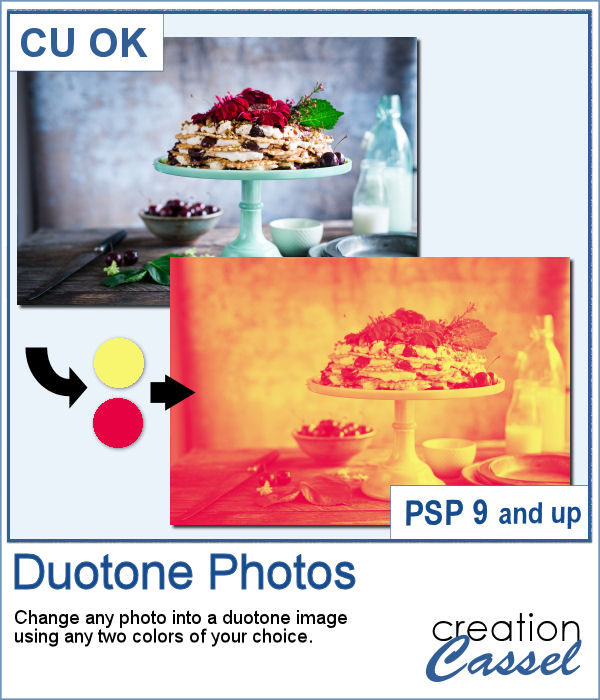 It might be simple to create a black and white photo with Paintshop Pro, and it is also easy to colorize that photo with one color, but how about using TWO colors? So, instead of light red and dark red, you would want yellow and red, or blue and purple, or blue and brown, or whatever color combinations you want to make a unique image?
This script allows you to choose ANY two colors and will transform any photo into a creative image. Choose colors to match a background or another image, or just make a collage with different variations.
Get this script in the store: Duotone Photos
In order to win these tubes, add a comment on this Facebook post telling us what color combinations you would like to try on your photos (remember, add a comment, not just a Like!) The winner will be announced in the newsletter, next week. Not a subscriber yet? Not a problem. You can register here and it is free (and you only get one email per week).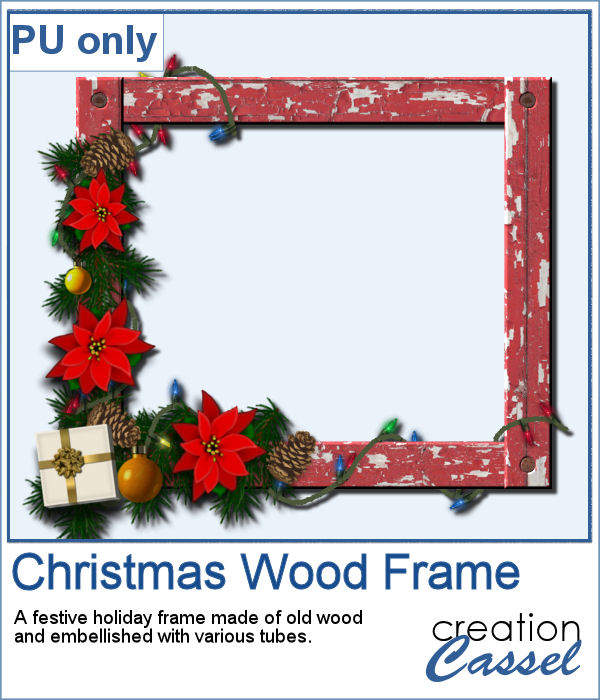 As a freebie, this week, I obviously could not give you a sample of the script since it is applicable only on your photos, so I thought you might want to showcase some photos in a holiday frame so I created one wooden frame using the Wood Frame script, and added some embellishments (branches, poinsetta, pine cones, ornaments and present). I also used the Christmas light tubes to finish off the decoration.
You need to be logged in to download this sample. You can either login, or register on the top of this page.