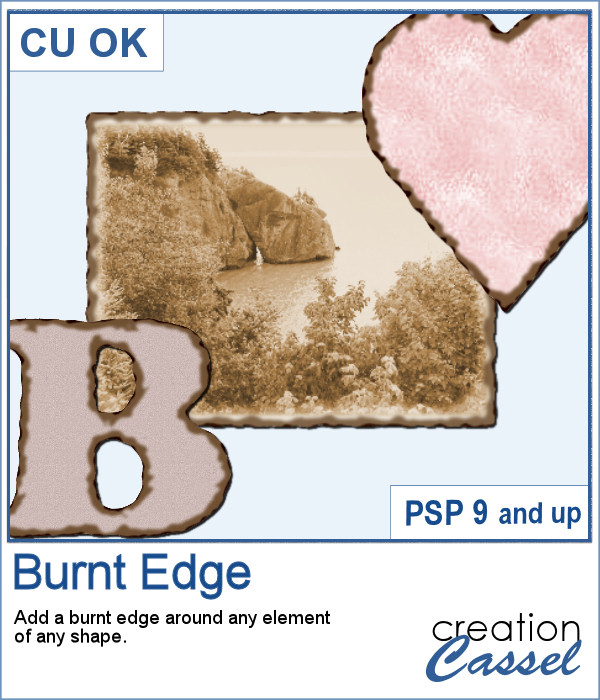 Do you need the look of burnt edges around a particular element but other than doing it yourself, it seems really hard to find the right shape, or the right font or the right size for your own element?
Yes, you can do it yourself but if you are in a hurry, the script can do it for you in just a few seconds. It can work on any shape (it does not have to be a vector), any size (although you get better results with elements < 2000 pixels), any color. And furthermore, you can run the script on the same element/shape multiple times and get different results for every run. A truly random result!
Get this script in the store: Burnt Edge
In order to win this script, add a comment on this Facebook post telling us what element would you "burn" with this script (remember, add a comment, not just a Like!) The winner will be announced in the newsletter, next week. Not a subscriber yet? Not a problem. You can register here and it is free (and you only get one email per week).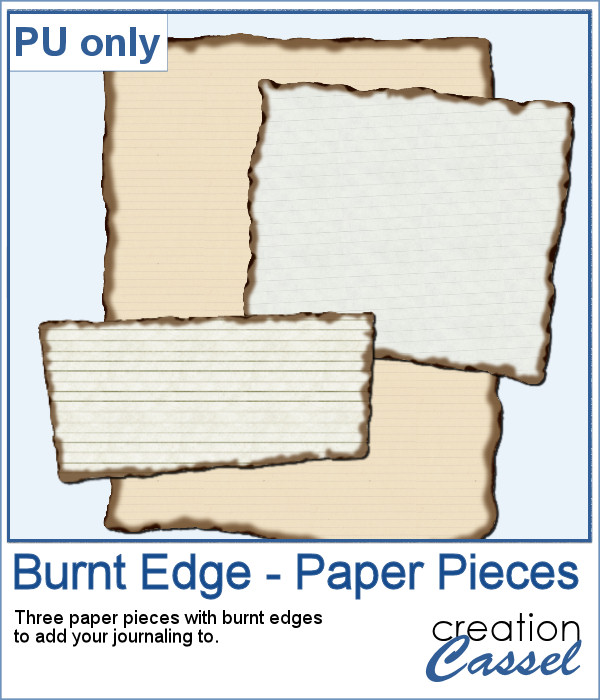 As a sample, this week, I created a few paper pieces that were run through the script. I created those shapes simply with the freehand selection tool to give them a random shape right from the start. Of course, the script would burn the edges but I wanted something a little different.
You can use those pieces for journaling or to draw something (like maybe a treasure map?).
You need to be logged in to download this sample. You can either login, or register on the top of this page.