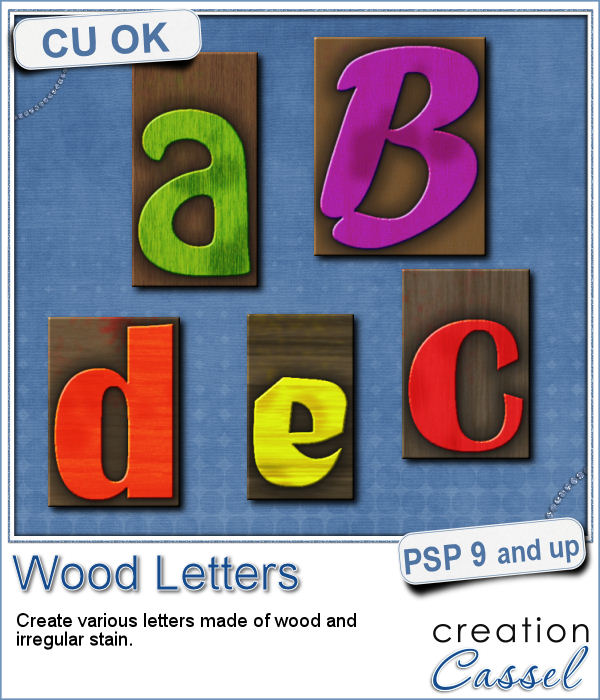 It is fun to have variety in the letters we can use for titles, but it might be hard to find something that really suits our projects, its feel and its color palette.
You can make these letters match your style, instead of hoping to find something similar that is ready-made. Even templates would not give you the flexibility that this script will offer you. Choose almost any font (i found that very large and ornate fonts might not give the best results), and any color. Then, the script will do the work for you and even add some randomness to the end results so you can get something that has a realistic and uneven look.
Get this script in the store: Wood Letters
In order to win this script, add a comment on this Facebook post (remember, add a comment, not just a Like!) The winner will be announced in the newsletter, next week. Not a subscriber yet? Not a problem. You can register here and it is free (and you only get one email per week).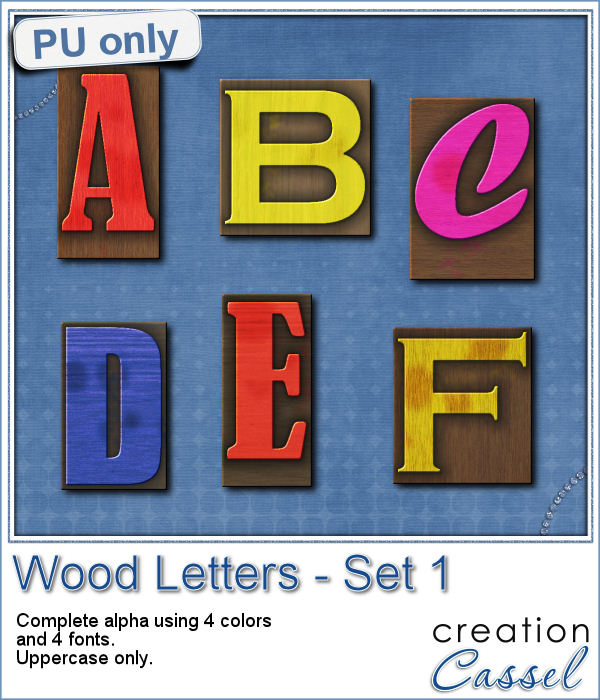 This week, i ran the script 4 times, using a different font and a different color each time. That just gives you a complete alpha with some variety. You will then be able to get some mix of different letters as if they came from different sources.
You need to be logged in to download this sample. You can either login, or register on the top of this page.