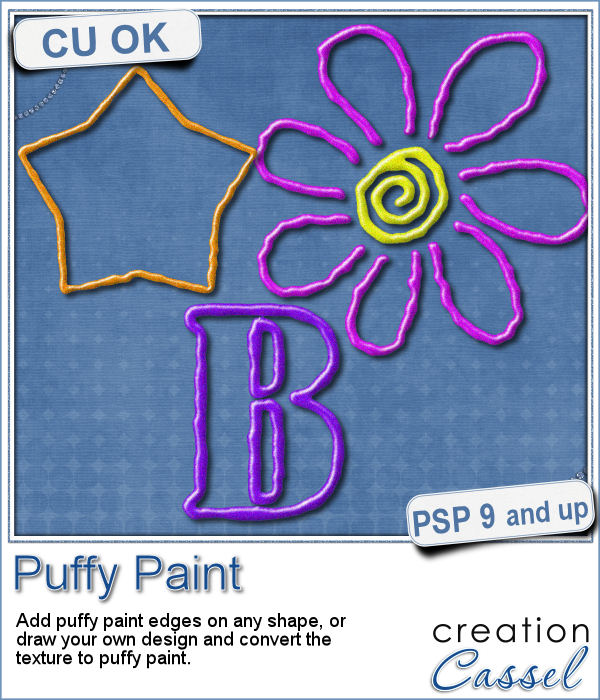 Now, you can use your Paintshop Pro to add a fun line of puffy paint around an edge of a shape or a letter.
You can replicate that uneven look of puffy paint in various colors or thickness, with this script.
Add an outline around any shape or draw your own lines and convert them to puffy paint look.
Every run of the script will give you a different look because of the random feature coded in the script.
Get this fun script in the store: Puffy Paint
For a chance to win this script, tell me what element or design you would like to create using puffy paint. I will announce a winner in the newsletter, next week. Not a subscriber yet? Not a problem. You can register here and it is free (and you only get one email per week).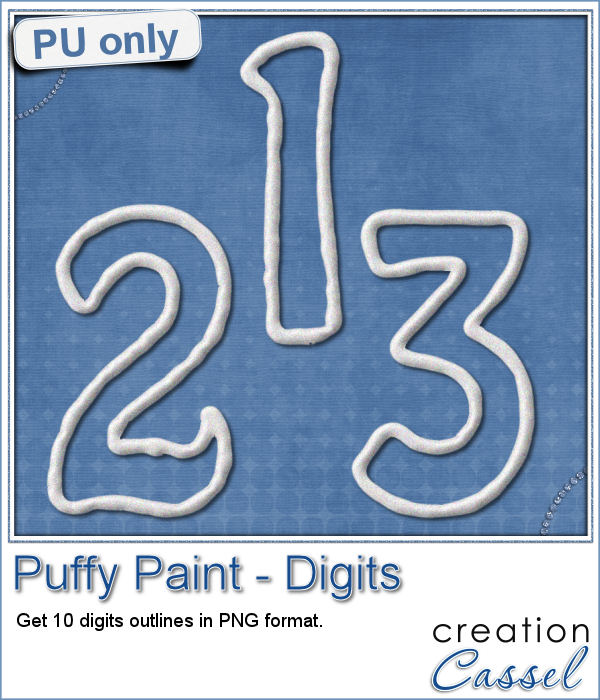 As a sampler of what you can get with this script, I created a set of digits in "white". You can easily fill them in with the color of your choice for a different look.
Since it is white, you can also consider them as icing digits. And why not fill them with our own Sprinkles?
Each digit is about 400 pixels high in PNG format.
A complete set will be available in the newsletter, so keep an eye on it, this coming Sunday.
You need to be logged in to download this sample. You can either login, or register on the top of this page.