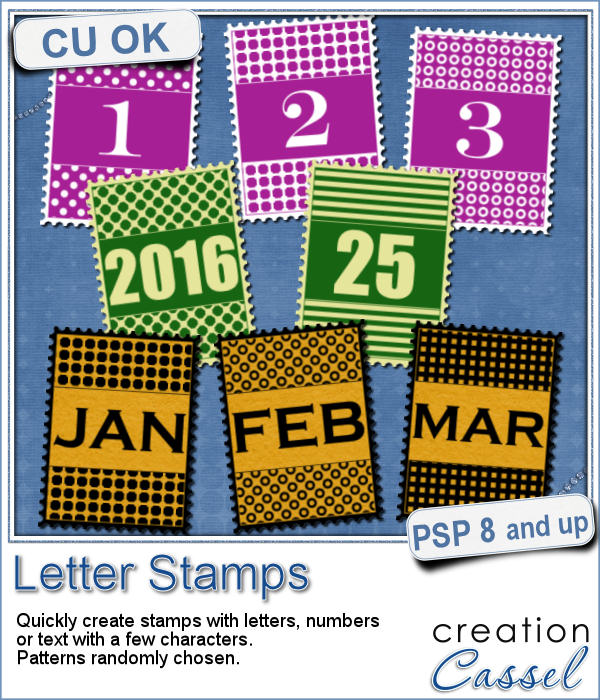 You can now create a fun title or text using individual stamps that will display letters, digits, abbreviations or words.
You can create your own sets to match your kit (as a designer) or generate only the letters/digits/words that you need for your particular project. Choose the color and the fonts that suits your project or your palette.
The random patterns picked by the script will make a fun series of stamps.
You can create stamps for single letters or digits or use them for text elements that have more than one character.
Get this script in the store: Letter Stamps
What would you write with this script? Would you rather create individual alphabets or add words instead? Tell me in the comments below and i'll pick a winner to be announced next week in the newsletter. Not a subscriber yet? Not a problem. You can register here and it is free (and you only get one email per week).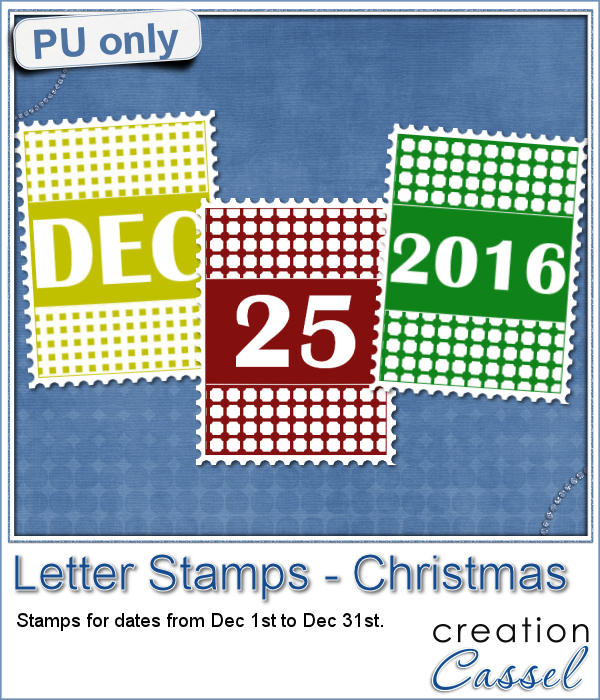 How about a way to date all the photos and pages you will be doing in December?
You can use these stamps for each date from December 1 to 31, 2016.
You get all the dates from 1 to 31, the month of December and the 2016 year. Whether you create a single layout that needs a date, or a series of 31 pages, you have everything needed to date them.
You need to be logged in to download this sample. You can either login, or register on the top of this page.