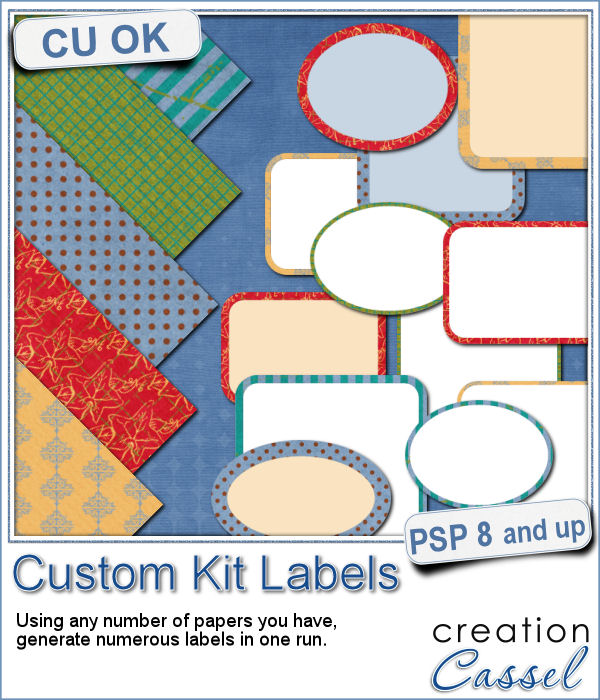 If you are creating kits, you will want to use this script to create a variety of labels in just a few seconds. Keep the ones that you like, and discard the others.
If you are just using a ready made kit, you can create a few labels based on the papers of your project. Pick the one or two that you prefer and you will get a perfect match.
You can choose any paper, any size, any shape, and have any color in the center. The script will create a variety of labels with random combinations of the different options you will have picked.
You can get this script in the store: Custom Kit Labels
What would be your favorite shape for labels? would you prefer to have circles, squares, rectangles, ellipses or something else? Tell me in the comments below for a chance to win this script. The winner will be announced in the newsletter, next week. Not a subscriber yet? Not a problem. You can register here and it is free (and you only get one email per week).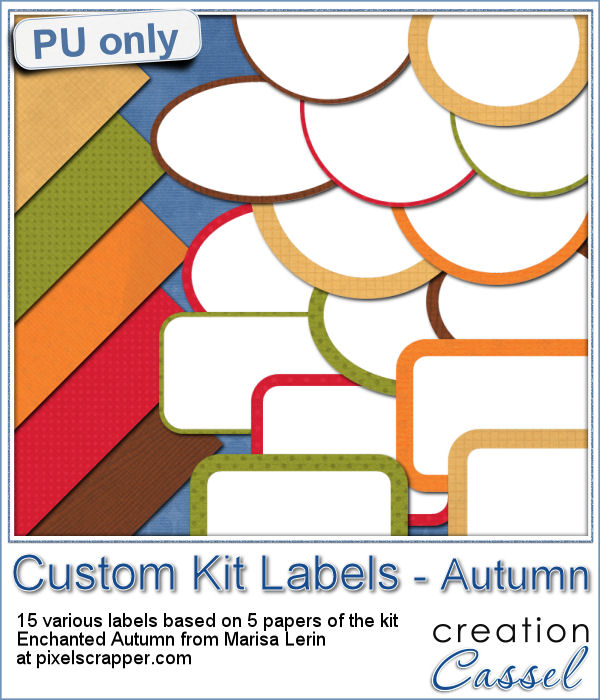 As a sampler, I ran the script using 5 papers from the kit Enchanted Autumn from Marisa Lerin. This set includes 15 different labels, ranging in size between 600 and 1000 pixels. Some are round, some are oval, some are square and some are rectangular.
You need to be logged in to download this sample. You can either login, or register on the top of this page.