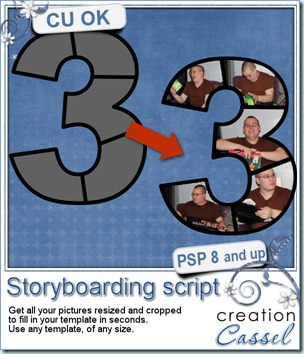 I thought of this script when i saw some great templates that had many many spots for pictures. I felt it was too much work to open, resize, crop, copy, paste, and adjust each photo for each spot. Lucky for me (and for you), i coded a script that does all that, in the blink of an eye. It does not matter if you have 6 photos to place, or 50. It does not matter if they are all square, or round, or all odd shapes. The script work well in all those situations. And i can tell you that it will take only seconds to place them. The longest part will be… to choose the pictures!
You can find that script in my stores: Creation Cassel,
Heather worked with this script and this is her layout. Can you imagine how long it would have taken her to place all the photos on that layout, manually? I count no less than 39 photos! She used Scrapdragon's kit, Elegance, and a template from [Collages] by Chrissy Williams.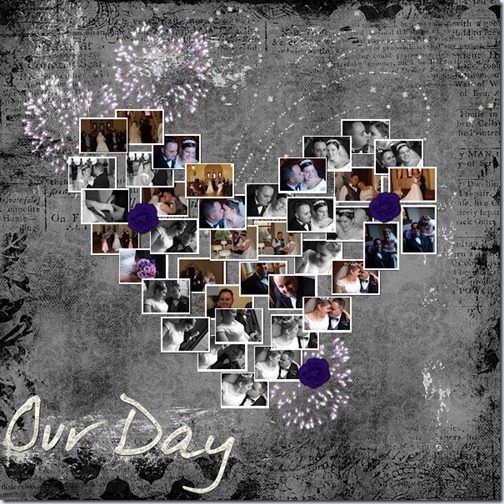 Do you want to see this script in action? Check this short video.
What do you think of a video to show how the scripts work?