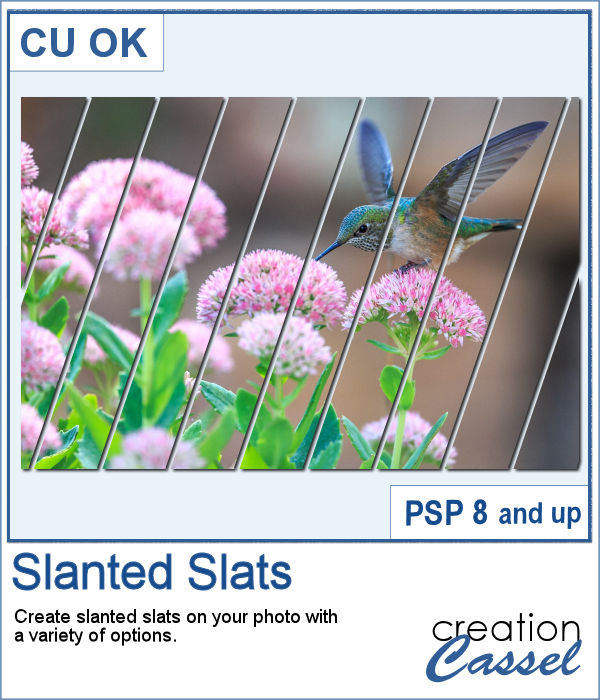 You can create slats at an angle, but it is tedious to measure all those pieces one by one.
With this script, you can complete the process in just a few seconds, and have options to set the number of slats, their angle, the gap between them, but also, you can have each piece on individual layers, have them all on a single layer, or even have them converted into a mask.
Lots of options offered with a single script.
Get it in the store: Slanted Slats
In order to win this script, add a comment on this Facebook post telling us whether you watched or attended the class on cutting photos creatively (remember, add a comment, not just a Like!) The winner will be announced in the newsletter, next week. Not a subscriber yet? Not a problem. You can register here and it is free (and you only get one email per week).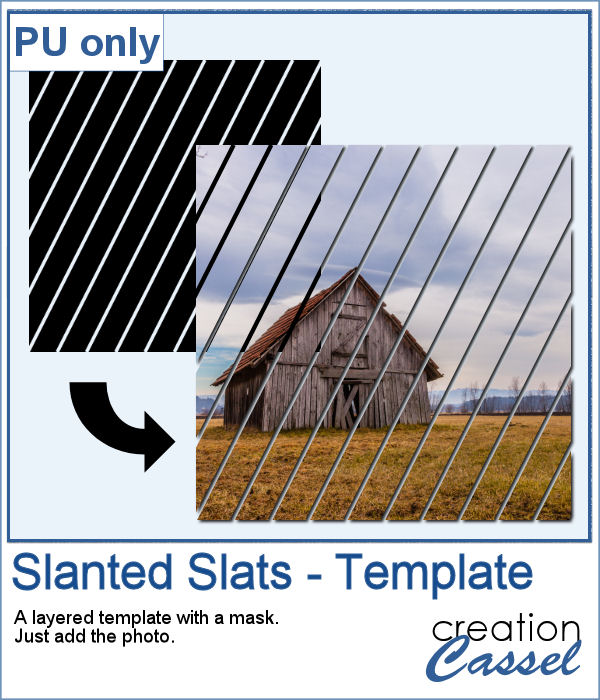 Since this script allows you to create a mask out of the settings you chose, I did just that. I started with a large, 3000x3000 black image, and created a layered mask file. You just have to add your photo and that's it. If you find that the mask is way too large, resize it before adding the photo. You can even resize it without keeping the proportions if your photo is rectangular and you don't want it square.
You need to be logged in to download this sample. You can either login, or register on the top of this page.