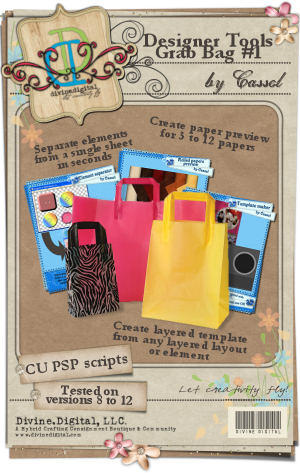 This grab bag includes 3 designer tools scripts for PSP. They are all time savers, and useful to designers. I cannot show you what they are, but i can give you hints with the scripts names:
Element separator
Template maker
Rolled paper preview maker
And all the scripts are compatible with versions 8, 9, 10, 11 and 12.
Available here only for Friday, Saturday and Sunday.