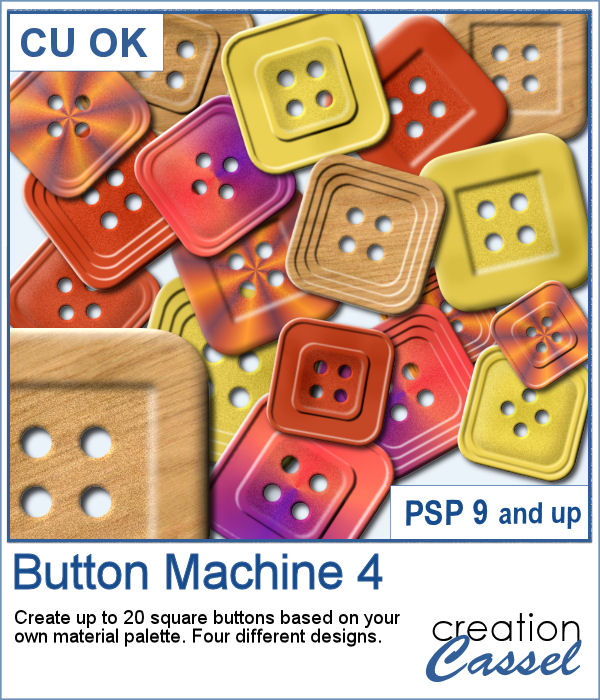 Buttons can come in many shapes and colors. And they can be so versatile when used in various projects, whether you want to pretend you are fastening photos, or you want to create a decorative element by combining several together.
You can use ready-made buttons, but they might not be exactly the color you want. Or, if you want to turn them, the bevels and lighting are not perfect. But with this script, you can get a series of similar, yet unique buttons. And you can generate up to 20 at one time. Keep the ones you need and discard the rest.
Get this script: Button Machine 4.
In order to win these tubes, add a comment on this Facebook post telling us if you do have square buttons in your stash (remember, add a comment, not just a Like!) The winner will be announced in the newsletter, next week. Not a subscriber yet? Not a problem. You can register here and it is free (and you only get one email per week).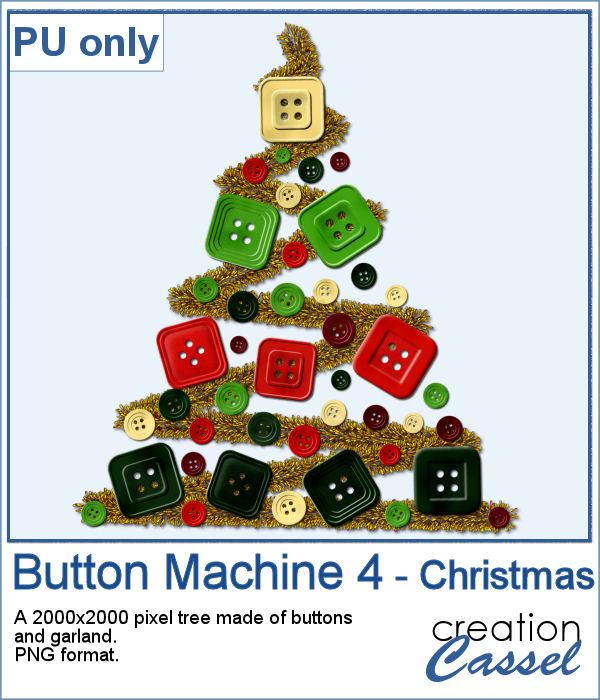 As a sampler, I created a fun Christmas tree out of buttons from this script and the original Button Machine script for the round buttons.
You need to be logged in to download this sample. You can either login, or register on the top of this page.